There is always something going on in Edmonton, and much of it has to do with food. Recently, we were honoured to be invited to be judges for the Canadian Food Championships. Minutes after we arrived, a friendly Edmontonian invited us to her home for lunch in her lush backyard garden. From that moment on, we knew our stay was going to be delicious!
This summer, for ten tantalizing days, in the centre of downtown, the annual Taste of Edmonton food festival offered a smorgasbord of food vendors. We tried Green Onion Cakes, Bison Cannelloni, Chicken Marsala Perogies, Proud to Brie Canadian Grilled Cheese, and Bam Bam Shrimp. We finished off with Dalmatian Cookies and Cream ice cream scooped up by Edmonton firefighters dressed in kilts. We returned the next day to check out the Pig Tails with Bacon and Bean Ragout, Pork Tacos with Kimchi, a Champagne and Lemon Olive Oil dressed salad, Nutella Bombs, and Banana Bread Pudding.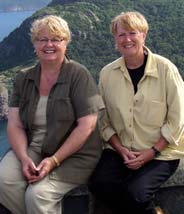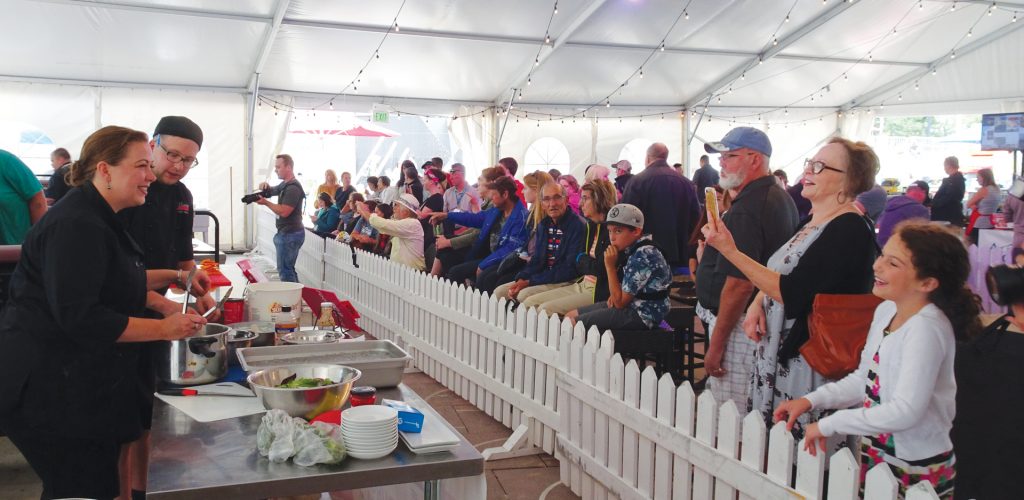 For three days, during the Taste of Edmonton, home cooks, hobby cooks, and professional chefs from across Canada competed in the Canadian Food Championships under a tent in side by side fully-equipped, stainless steel kitchens. The competition categories were burger, bacon, chicken, seafood, sandwich, steak, and dessert. When we weren't busy in the judges' circle, we autographed copies of our new cookbook, "On the Road with The Cooking Ladies, Let's Get Grilling" available at Audreys Books in Edmonton.
"We're proud of Taste of Edmonton and the Canadian Food Championships and how these events continue to grow the food experience in Canada," said Paul Lucas, general manager of Events Edmonton.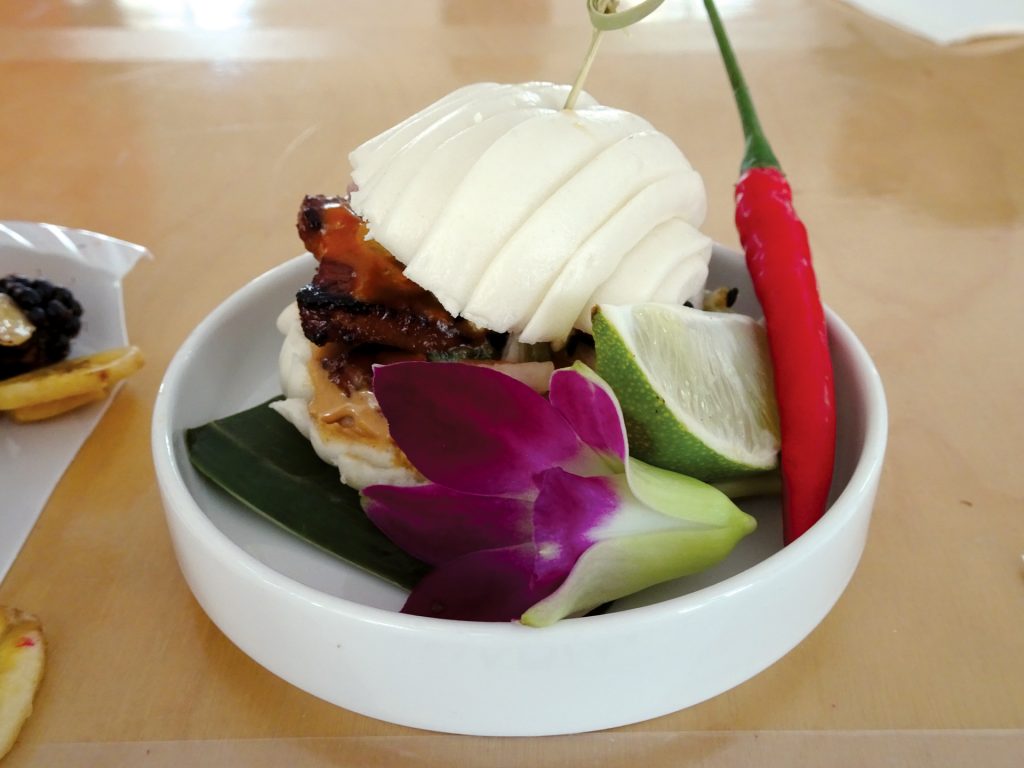 We're proud too. The Taste of Edmonton and Canadian Food Championships dishes showcased the proficiency and creativity of Canadians having fun with food. Too bad there wasn't a salad category… We could have entered our fresh and refreshing watermelon creation!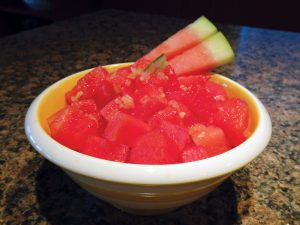 Ingredients 
4 cups (500 ml)

 

medium-size cubes seedless watermelon
2 tsp (10 ml) canola oil
4 tbsp (60 ml) finely diced sweet onion
4 tsp (20 ml) finely chopped garlic
1 tsp (150ml) finely chopped fresh ginger
2 tsp (10 ml) soy sauce
2 tsp (30 ml) brown sugar
2 pinches salt
2 pinches white pepper
2 tsp (10 ml) lemon juice
Directions
Cube the watermelon and set aside in the refrigerator.
In a bowl, combine the canola oil, onion, garlic, ginger, soy sauce, brown sugar, white sugar, salt, white pepper, and lemon juice. Mix well.
Just before serving, pour the dressing over the cubed watermelon. Stir gently to coat each cube of watermelon with dressing.