Not long ago, an RV Lifestyle Magazine reader sent me a very interesting question: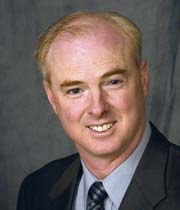 Hi Andy
I have read several of your articles including one where you towed a 30' Airstream with a Chrysler 300 with just a V6 Motor. Well I tow a 30' Airstream with Ford F250 with a 6.2 Litre gas motor and I cannot imagine towing with just a V6. The 6.2 gets the job done just fine but I cannot imagine trying to tow with an engine a little more than half the size, I find it hard to believe you really tow as much as you say you do with that car.
Joe H
We do indeed tow quite frequently with the 3.6 litre 300 (see 8 speed 300) in fact, I towed to California and back with it last November. Whenever it is not off on a delivery somewhere it is here at the store, connected for test drives – so feel free to stop in and try it out. However maybe I can explain this another way.
Each year, I attend the Alumapoluza rally at the Airstream factory. This is a fun event and they always ask me do a towing seminar while I am there. I generally take a few people out for test drives as well. One of the things that makes it interesting is that everyone has a pretty much the same trailer – no matter what size Airstream you tow, the aerodynamic drag is the same and the trailer weights don't vary enough to have much significance. So when someone test drives our combination the test trailer is likely to be pretty comparable with their own unit. Even the generally close knit group of Airstream owners rarely tow with the optimal vehicle and hitch setup, so many or the Airstreamers who test drive our demo rigs are quite surprised at the stability and performance we can achieve. One 20-year Airstream owner who tried out one of our rigs kept saying "I had no idea towing could be as easy as this".
This year, I took a relatively unusual combination to the event – our Chrysler 300 with the 3.6 Litre engine and 8-speed transmission, mated to a 31' Airstream Classic. One of the attendees took me to task about how underpowered the 300 must be to tow with. Like Joe, who posed the question that sparked this column, he said that his truck was adequate, but no way would he want to tow with a smaller engine than the 6.0 Litre in the 2500 series GM pickup he was driving. I explained to him that even though the 300's engine was much smaller, the actual towing performance would be similar. When I said that, he looked at me like I was crazy, after all there is "no replacement for displacement", right? Well maybe… So I suggested to him that the higher level of tune in the 3.6 Litre (4 valves per cylinder, variable valve timing and direct injection) combined with the 300's efficiency gave it pretty much the same towing performance as his three-quarter-ton gas fuelled truck.
As it turns out, his hitch set-up was terrible, and the real problem he had was bad handling. I gave him a hand to get his hitch readjusted, and then took his combination out for a road test. His Airstream was comparable to the one I was towing with the 300. He took the opportunity to kid me about all the power, so I asked him if he wanted to test drive my rig.
The area around Jackson Center, Ohio, has plenty of very quiet, flat, paved roads. So with his help, we measured the 0-60mph time of his combination. Turns out it took 20 seconds for the pickup with the airstream in tow to reach 100kph. Then I took him out in the 300, towing our trailer, and we did the same test on the same road and it took 21.5 seconds. When we measured 80-110kph, the 300 was actually 3 seconds quicker than his truck was, the truck was quicker from 0-40kph which makes sense as the truck has 4230 pounds of thrust in first gear while the 300 produces 3026. Interesting when running 0-100kph the 300 makes one shift from first to second gear the truck is into 3rd by 100kph MPH. Once we had done all this, he thought there must be something wrong with his truck so I had to try and find a way to explain the difference.
Car and Driver Magazine tests cars and trucks for both 0-60mph times and 0-100mph. By subtracting the 0-60 time from the 1-100 you get a 60-100mph time. It is quite telling when you compare the same engines in different vehicles, as you can see in the chart below. The 60-100 time gives you a better feel of each vehicle's total drag and rolling resistance.
| VEHICLE | 0-60 Seconds | 60-100 Seconds |
| --- | --- | --- |
| Dodge Ram Hemi 1500 Hemi 5.7 | 6.1 | 11.5 |
| Chrysler 300 Hemi | 5.3 | 7.5 |
| Chrysler 300 Hemi | 6.3 | 9.3 |
| Dodge Power Wagon 2500 6.4 Litre | 8.4 | 9.7 (to 90MPH) Governed |
| Ford F150 Eco Boost | 5.6 | 10.2 |
| Ford Taurus Eco Boost | 5.2 | 7.8 |
Even though the 1500 weighs in about 500 pounds more than the 300 it
is only .8 seconds slower from 0-60mph. However, from 60-100mph where
rolling resistance and air drag come more into play, it is a full 4 seconds
slower. In fact, the 300 with the 3.6 V6 is faster than the truck with the 5.7
Hemi.

The Dodge 2500 Power Wagon gets an even larger 6.4 Litre Hemi, yet it is considerably slower than the 1500 truck. The focus of the Power Wagon is off-road performance – not highway speed, but it is still interesting to see how just throwing more power at a truck does not improve its performance as much as improving its efficiency. The reader's F250 with 6.2 Litre engine, straight front axle and tall ride height is likely comparable when it comes to efficiency.

We see similar results when we compare the Ford Taurus with the F150 even though the 3.5 Eco Boost is detuned 30 HP in the Taurus.
So all the power that is not being used in the more efficient vehicle goes towards pulling the trailer. It is not purely how big an engine you have; it is how much power is left over to tow the trailer after you move the tow vehicle. Or, to put in another way, if we were install the 3.6 Litre from the 300 into the reader's F250, it would be doing well to move the F250 with reasonable performance, so there would be little left over to tow a trailer.
Another disadvantage to all that drag in the tow vehicle is fuel economy, we would be pouring a lot more fuel into the F250 than we put into the 3.6 Litre 300 to achieve similar performance.
Part of the equation on this test is that the Airstream is pretty aerodynamic, so a taller square trailer would likely perform better behind the F250 than behind the 300, partially because the F250 has put a larger "hole in the air" for the trailer to go through, that the Airstream does not really need. So the bottom line is that the aerodynamic drag of a combination is always going to be hard to predict. For those of us who are not lucky enough to have a wind tunnel, a towing test becomes a very important factor when it comes time to pick the best tow vehicle/trailer combination.Part of the equation on this test is that the Airstream is pretty aerodynamic, so a taller square trailer would likely perform better behind the F250 than behind the 300, partially because the F250 has put a larger "hole in the air" for the trailer to go through, that the Airstream does not really need. So the bottom line is that the aerodynamic drag of a combination is always going to be hard to predict. For those of us who are not lucky enough to have a wind tunnel, a towing test becomes a very important factor when it comes time to pick the best tow vehicle/trailer combination