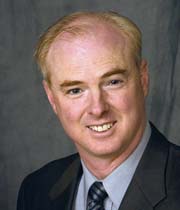 I am certainly not in step with the vehicle market anymore. SUV sales are skyrocketing, and sedans are getting harder to sell every year. Most automakers will soon have more models of SUVs to sell than they have cars. Today, 8 of every 10 Lincolns sold is an SUV, and even BMW, the creator of the sport sedan, sells more SUV's than cars. Porsche sells more Cayennes than all of their car models combined and that does not include the Macan.
As an RV dealer, all of the vehicles that we have in the family do double duty, as everyday transportation and as trailer tow vehicles. Whether we hitch up a lightweight travel trailer, or a mid-to-large size unit, each vehicle is selected based on how much fun it is to drive, and its ability to tow, and our personal cars can generally handle 3,000 pounds of trailer, or more. This parallels the situation of most of our customers.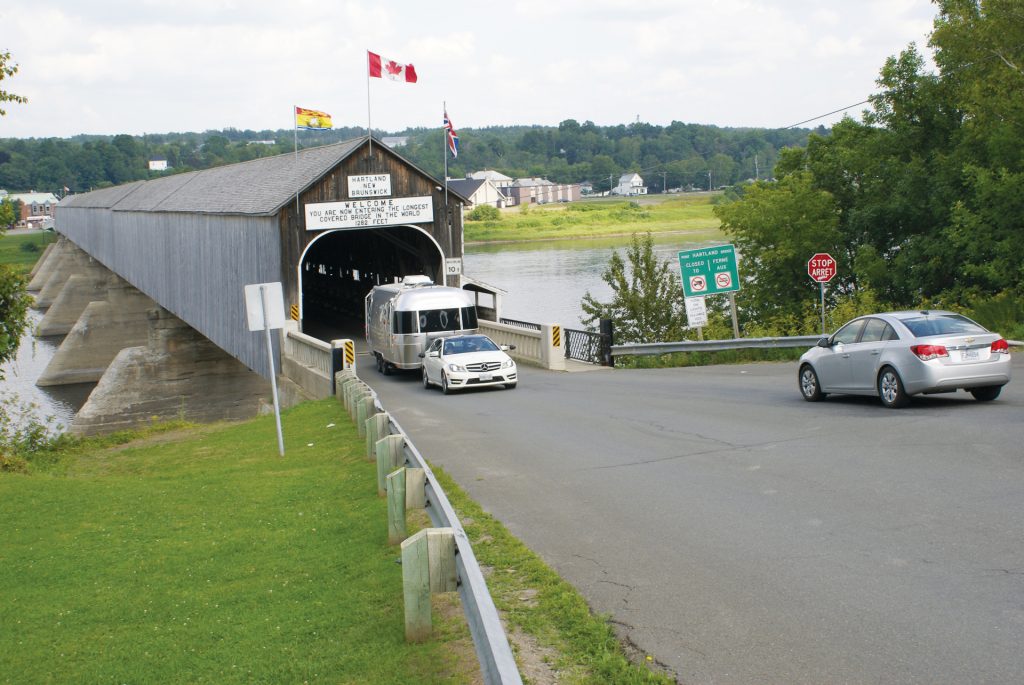 When it is time to select a tow vehicle to pair with a fifth wheel trailer, the choice is simple – a pickup truck in the quarter ton, half-ton, three-quarter ton, or one-ton range. To tow a travel trailer, many people look at the mid-size to full-size SUV models, although there are many sedans that can be equipped to easily tow small to mid-size travel trailers.
From a logical perspective, using a sedan as everyday transportation and as a tow vehicle still makes far more sense for most people than choosing an SUV. Market research says that people feel safer in an SUV, but accident statistics indicate that this is not the case. I have learned from years of discussions with friends and customers, that vehicle purchases are generally more about emotions than logic. On many occasions over the past few years, I have had customers tell me that they want to tow with a diesel or a hybrid SUV to get better fuel efficiency. I have often suggested that they look at a sedan, like the Chrysler 300 or the Ford Taurus, or something similar, which will provide about the same fuel economy at an initial cost of about $20,000 less than an SUV. I point out that the trunk holds as much as the back of the SUV, but cargo is secured in the trunk and won't fly around in the passenger cabin. The sedan ride is better, with less front to rear pitch, and you can have the same or better handling with a softer suspension because you don't have to control the tall roll centre. Sedans are usually quieter than SUVs, with less road and wind nose. Despite the logical and statistical aspects of the vehicle decision process, most of the people still buy an SUV to tow their trailer. It is, after all, their choice, so all I can do is point out the differences between the two types of tow vehicles, and let them decide.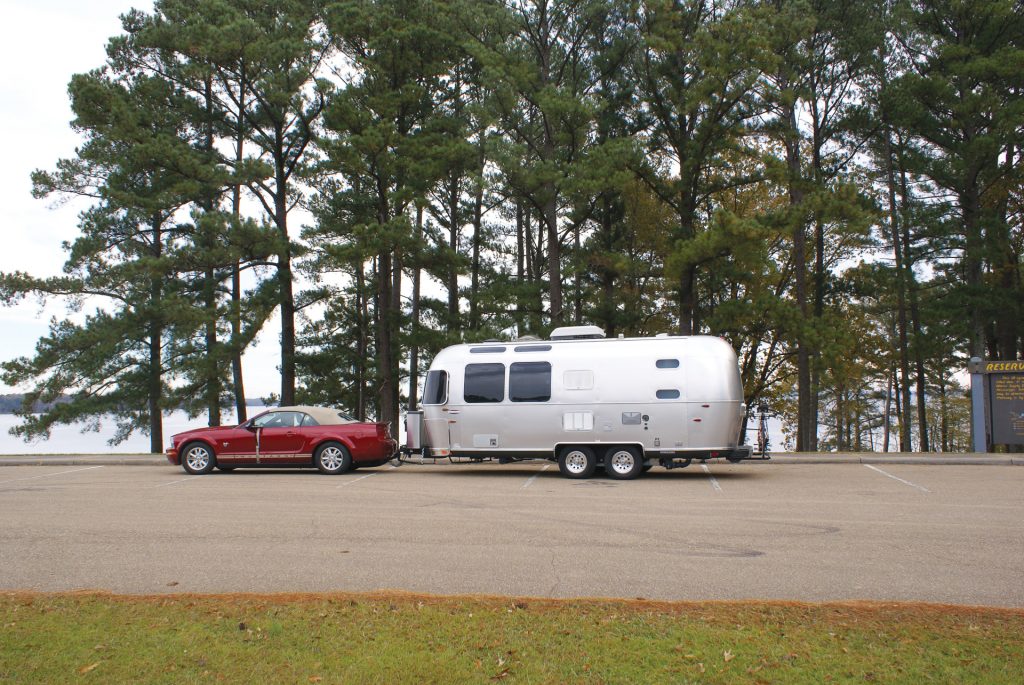 You can imagine how I felt when my wife told me she thought her next vehicle should be an SUV. I must say, Heather puts up with a great deal – for 30 years she has been married to a workaholic who is chronically late for dinner, rarely takes a day off, and then falls asleep at 9:30 in the evening. So, if Heather wants a nice car I think she deserves it, and I usually let her pick it out so it does not seem like I am telling her what to drive. Over the years, Heather has had a few really nice cars, including a Mustang convertible, a Monte Carlo SS, and lately a very nice Mercedes C350 coupe.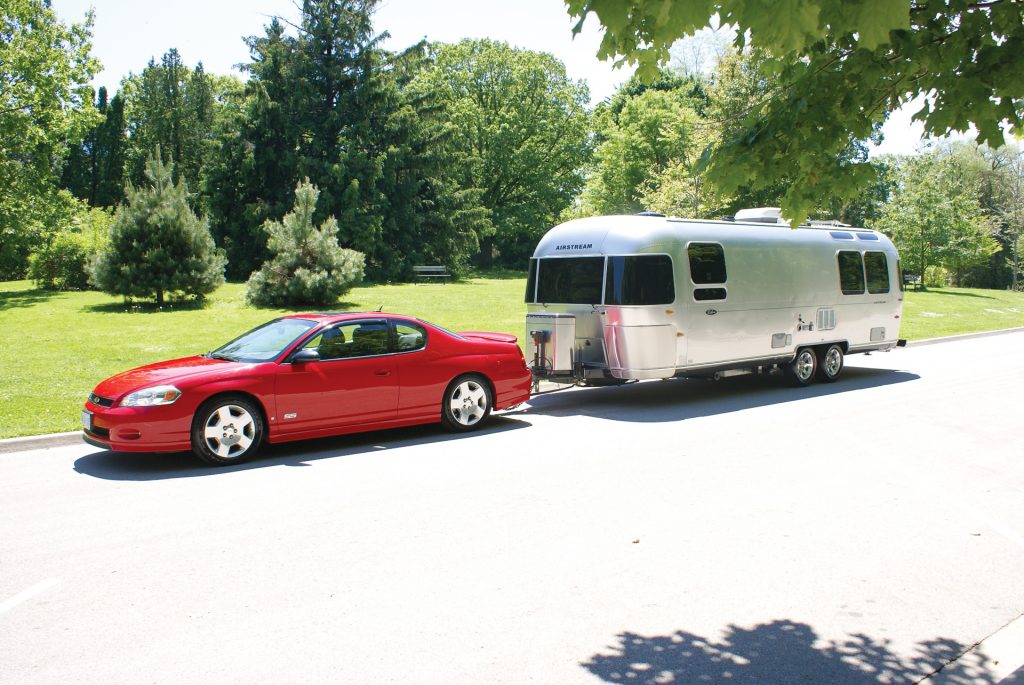 So why would Heather decide that she wanted to drive an SUV? Three things brought on the desire to switch from sedans to SUVs. Heather finds that she often needs a 4-door with more rear seat room, and she doesn't want to have to drive a winter "beater" anymore.  Last year, we moved out of town to a nice location about 15 kilometers down some winding country roads. Since the move, Heather has been driving back and forth to the office on a two-lane highway, and she has not felt as safe in her car as she did when her commute was on major roads and highways. That is somewhat understandable, as so many of the other vehicles on the road are tall trucks and SUV's – and there is that prehistoric part of our brain that makes us think we should be just as tall (or sit just as high in the vehicle as the other drivers). That prehistoric instinct often overrides the logical thinking that tells us that being "taller" at 100 kilometers per hour makes no sense.
I have been trying to find a way to keep Heather from wanting an SUV without actually saying "no, I think you should pick a sedan." The solution to this enigma came when I was watching The Grand Tour (a show by the old Top Gear guys), and they were testing three SUVs – a Porsche Macan, an Alfa Romeo Stelvio, and a Land Rover Velar. They took the vehicles to a race track and compared their performance and handling characteristics to a BMW 3 series sedan. They pointed out how much more poised, stable and safe the 3 series was compared to the SUVs. In the video, it was quite apparent to me how much less stable and harder to control the SUVs were, even though these were likely three of the best handling SUVs on the market today.  I recorded the episode so Heather could watch it with me, and when it was over, I asked her what she thought – after a few minutes she said, "I like the red one." So much for that approach.
Heather's next step was to go out and test drive some SUVs. After careful reflection on the pros and cons of each vehicle, she reported that nothing really excited her – the test drives did not live up to the hype. However, she still thought she wanted an SUV.
We were driving home one evening, along the road that she was worried about, and I pointed out the broad ditches on both sides of the two-lane highway. I explained that no matter what type of vehicle you are driving, the absolute worst accident you can be in is a head-on collision, and anything you can do to avoid that is worth doing, even if it means driving into the ditch. I explained that if someone coming the other way was looking at their phone instead of looking where they were going, and if they drove into your lane, you would have to do whatever was necessary to avoid a collision, and that would pretty much put you into the ditch. Under these circumstances, what type of vehicle would you rather be in – a tall SUV that is more likely to roll over or something low and flat that will likely remain upright? Neither situation would be a pleasant experience, but driving a sedan would give you a better chance of regaining enough control to turn back onto the road surface, and the lower centre of gravity and better evasive handling characteristics of the sedan could give you enough control to avoid the collision and steer on and off the shoulder, possibly keeping you out of the ditch altogether.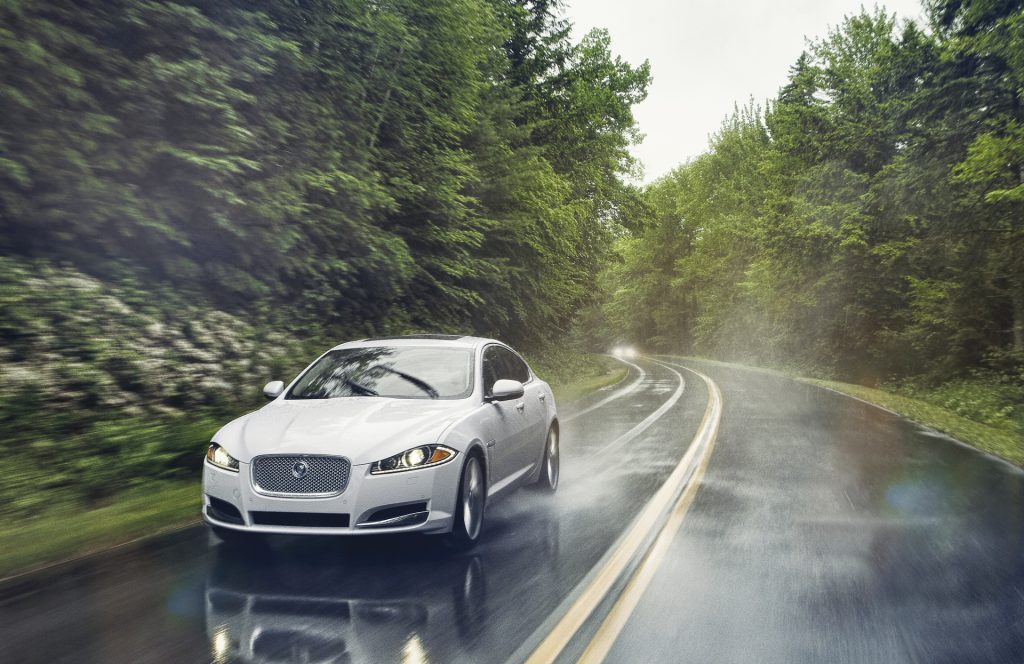 I happened to notice that our local Jaguar dealer had a very nice 2015 XF sedan on the trade-in lot, with only 23,000 kilometers on it, all-wheel drive, and a supercharged 3.0 Litre V6. This beauty was half the price of a new Jag, and twice the car for the money compared to any of the SUVs Heather had been looking at.
This time, I went with Heather to see the car, and she took it for a test drive. I could see by the smile on her face that she loved the car. When she was driving the Jag, she gave the wheel a quick flick and said, "I like how when you turn the wheel quickly the car just turns – it doesn't lean first and then turn." I just sat in the passenger seat and reflected that after all our years together, I have never loved her more!