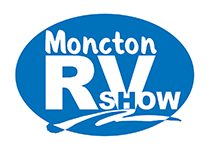 For those planning to exhibit or attend the 2019 Moncton RV Show this March, mark your calendars for a change in dates: Moncton RV Show 2019 will be taking place March 15 – 17, previously scheduled for March 1 – 3.
The opportunity to bump the show ahead two weeks in March was appealing to show management and RV dealers for a variety of reasons and is anticipated to have a positive impact on many aspects of the event. Participating dealers have been contacted and are excited to make the move
One major advantage to the newly secured dates will be avoiding the New Brunswick March Break, when many families are traveling and otherwise busy. In addition, this new date will be after Daylight Savings time has ended and visitors will be looking forward to spring. These factors put consumers in higher spirits, bringing warmer weather – and the RV activities that go along with it – top of mind. All in all, the new dates are anticipated to have a positive effect on show sales and attendance for the 2019 event.
It is important to note that the opportunity to move show dates is a chance occurrence. Venues such as the Moncton Coliseum typically book years in advance with very few openings, especially for this time frame. When show management was made aware of the opening, the change was discussed at length with stakeholders before making any final decision. Everyone involved expressed an interest in trying something new for the benefit of the event.
Also, important to note: there is no guarantee for these dates to be available in the future. There will be more clarity on future dates at the completion of the 2019 spring show season. Show management is excited to try out the date change for 2019 and will carefully evaluate its outcome for future decisions.
For more show details, visit www.MonctonRVShow.ca and follow the show on Facebook and Twitter. The Moncton RV Show is produced by Master Promotions Ltd. in partnership with the Atlantic RV Dealer Association.