What a year! In 2017, we were fortunate to visit Ottawa, the country's capital, during Canada's 150th birthday festivities. One night, we joined thousands of other spectators on Parliament Hill to experience Northern Lights, a free bilingual sound and light show. Seventeen projectors, 18 speakers, and 150 moving and static lighting fixtures worked together to create a presentation that took us on a journey through Canada's history, projected as a seamless image on the front façade of the Centre Block of the Parliament Buildings. More than 300,000 people attended in 2017. If you missed Northern Lights, it will happen again, every night from July 10 to September 3 in 2018.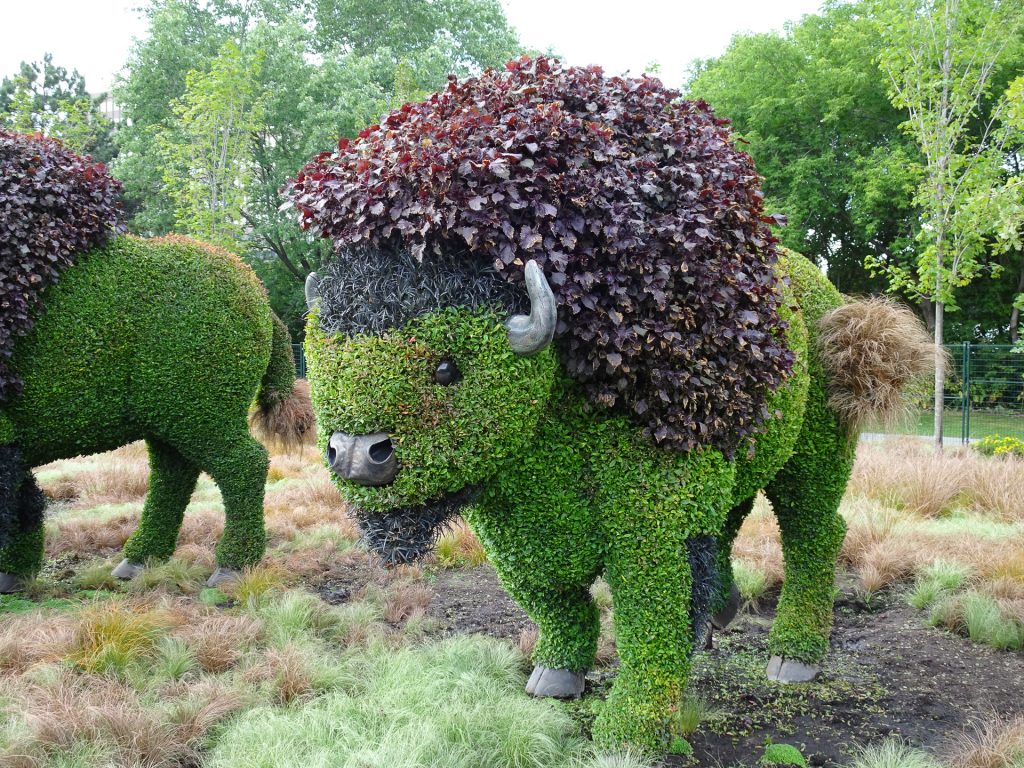 While in Ottawa, we took a quick side-trip to nearby Gatineau, Quebec. In Parc Jacques-Cartier-Gatineau, the 10 provinces, three territories, along with First Nations Quebec and Labrador created MosaiCanada, a three-dimensional real plant sculpture garden as a tribute to Canada's 150 years of history. This was the most spectacular event that we experienced all year! Created entirely of plants, the exhibition included a voyageur paddling his canoe, a prospector, a recreation of Bill Reid's west coast orca, a polar bear, a muskox, a buffalo, and horses with tails and manes flying in the breeze, hockey players, Glenn Gould's piano, and Mother Earth. More than one million people visited MosaiCanada between June and October.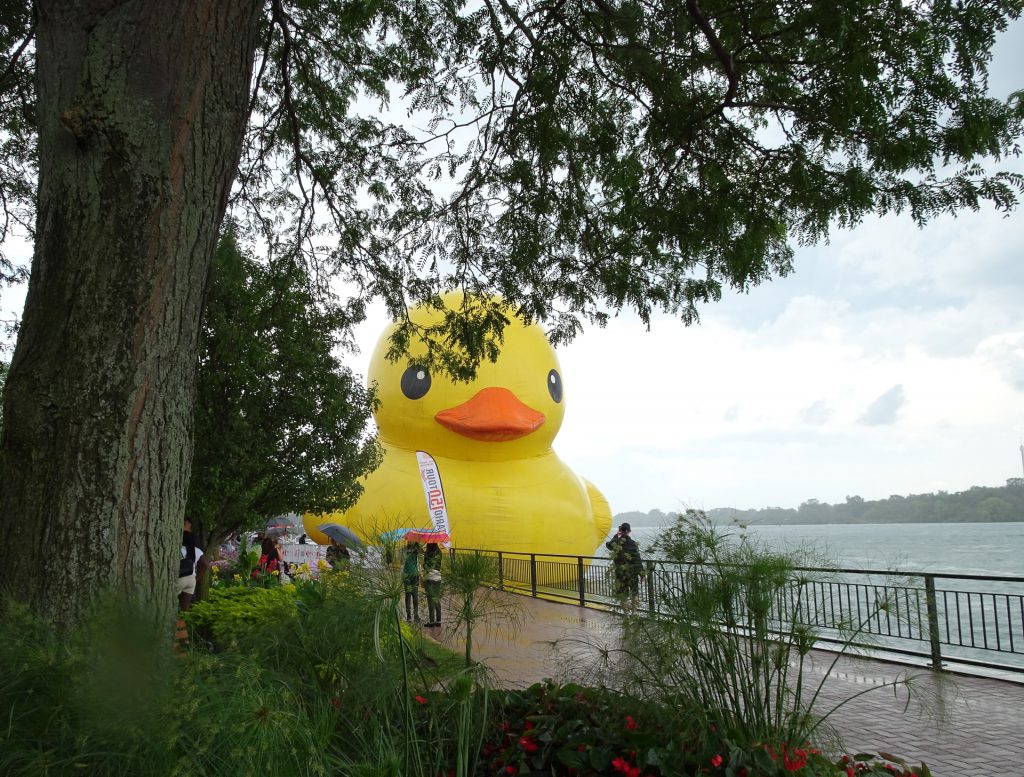 On the whimsical side of the Canada 150 celebrations, we caught up with the world's largest yellow rubber duck in Amherstburg, the southwestern Ontario town that sits along several migratory bird paths and attracts birdwatchers from around the world. Binoculars were not necessary to spot the 11-ton duck brought in for the Canuck It Up Festival.
We think a celebration of any kind needs a very special cake. Congratulations Canada – what a country!
Instructions
Drain the crushed pineapple in a strainer.
In a bowl, combine the canola oil, white sugar, brown sugar, and eggs. Mix well.
In a separate bowl, combine the flour, baking powder, cinnamon, and salt. Mix well.
Add half the dry ingredients and half the drained pineapple to the wet ingredients. Stir until barely mixed. Add the remaining dry ingredients and pineapple. Stir until barely mixed. Do not overmix.
Pour the mixture into a greased 9 x 12 cake pan.
Preheat the oven to 350°F (176°C) and bake for 40 minutes.
While the cake is baking, use a beater to combine the cream cheese, margarine or butter, icing sugar, and vanilla.
Set the icing in the refrigerator until the cake is baked, cooled, and ready to be iced.
Ingredients
3 (398 ml) cans crushed pineapple
1 cup (250 ml) canola oil
1 cup (250 ml) white sugar
1 cup (250 ml) brown sugar
4 eggs
2 cups (500 ml) all-purpose flour
2 tsp (10 ml) baking powder
2 tsp (10 ml) cinnamon
1 tsp (5 ml) salt
1 box (250 g) cream cheese
1 tbsp (15 ml) margarine or butter
2 cups (500 ml) icing sugar
1 tsp (5 ml) vanilla