Erwin Hymer Group North America, Inc. will be debuting the all-new Axion Studio edition pop top campervan under the Carado brand at the Florida RV Super Show in Tampa.
In the pop-top "studio" portion of this Class B motorhome is additional sleeping space. The top area contains a 50.5" x78" bed for two adults or small children.  Effectively, the pop-top Axion Studio has added a second level to the class B motorhome.  The pop-top of this unit has three large windows with zippered screens for extra lighting and a refreshing cross breeze.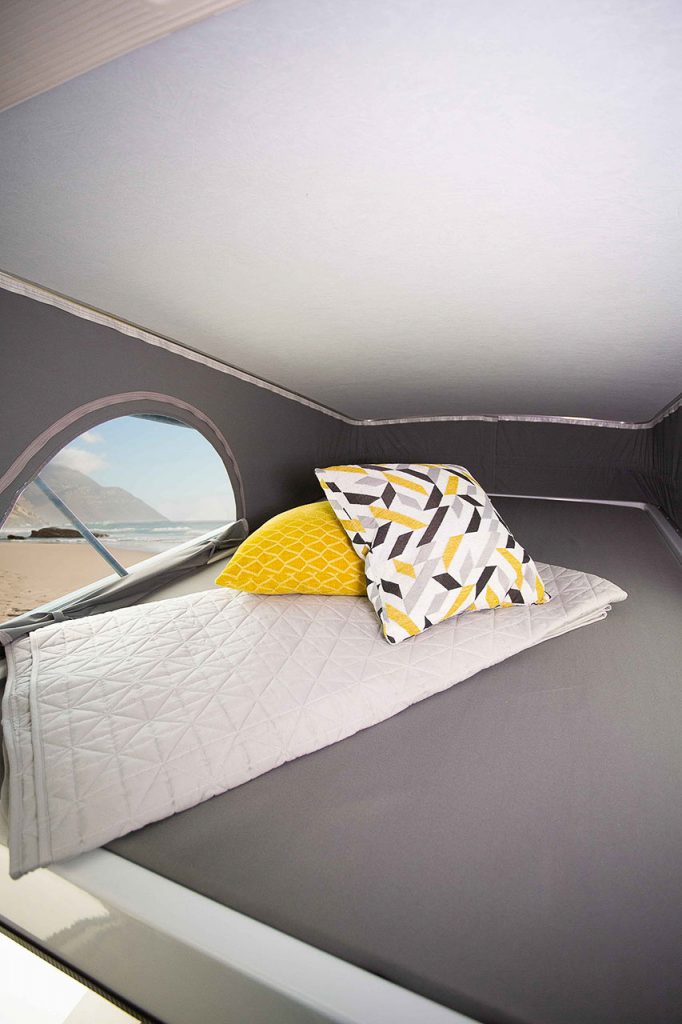 Below, the Axion's cabin is an ideal living space.  Outfitted to be a lounge and dining area, the custom side-facing bench seat, made with thick breathable multi-density foam, folds flat into a 72" x 47" bed, giving additional sleeping space on top of the pop-top mattress.
"The Carado Axion Studio is going to be a game changer in the industry when it comes to small camper vans, as the owner doesn't have to worry about putting the bed away every day to use the rest of the vehicle or making the bed up every night," says Michael Snell, VP of Sales and Service at Erwin Hymer Group North America Inc. "It's the perfect coach for one or two people and we are excited to be launching it for the first time at the Florida RV Show."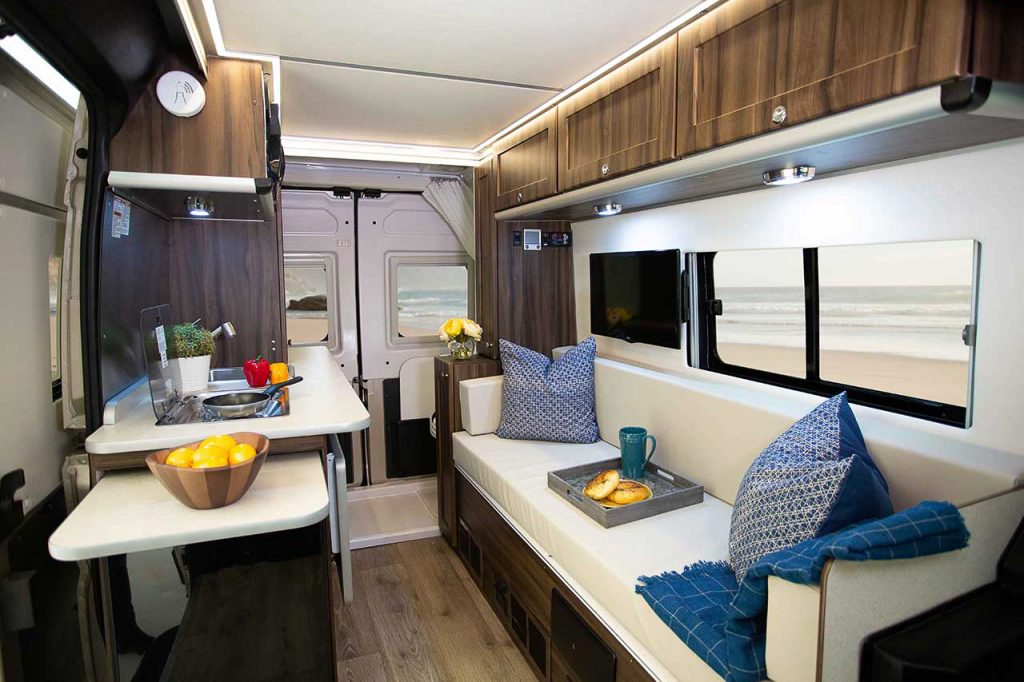 Upgrades include EcoTrekTM lithium batteries, underhood generator, cargo door screens and flat screen TV.
Although small, the Axion Studio built on the Ram ProMaster 1500 short van, is full of all the amenities you could need for a great adventure.  Live comfortably down below in the Axion cabin as a lounge and dining area with the automatic propane heating system and undermount air conditioner. The galley is equipped with a 3.1 cu.ft. refrigerator, two-burner propane stove, stainless steel sink and a microwave oven. The rear bathroom in the Axion is spacious with a stand-up or sit-down shower, toilet and fold away sink. Space has been used extremely well in this coach to allow for tons of storage including a full-length wardrobe and deep drawers.
For more information, visit https://caradorv.com/models/axion-studio/