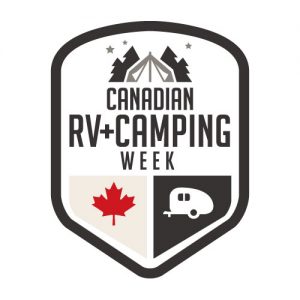 May 22-27, 2018 marks the 4th Annual Canadian RV and Camping Week.
Hosted by GoRving Canada, there are events taking place at select campgrounds and RV dealerships across the nation.  Some of these sites and dealerships will offer special discounts with all proceeds from these discounts supporting Make-A-Wish Canada.
Campers across Canada are invited to take part in a Nationwide S'mores roast, sponsored by Hershey Canada at dusk on Saturday, May 26. Participating campgrounds will receive an S'mores Kit courtesy of Hershey Canada The S'mores roast is free to all campers.
Be sure to check out our fresh takes on the classic S'more, click here!
Included in the supplied kit is Wish Stars, Posters and Activity ideas. When a camper purchases out a Wish Star at participating campgrounds, 100% of the proceeds go to Make-A-Wish Canada.
You can follow along and share how you're partaking in Canadian Camping Week by using #CampingWeekCA on social media. If you're taking part in the festivities, tag us! We'd love to see how you're enjoying the great outdoors.
Check out the full schedule, and to find a participating campground near you, visit the Go RVing Canada website https://gorving.ca/canada-rv-camping-week/
If you're looking for a place to go camping this week, be sure to subscribe to RV Lifestyle Magazine to get access to the digital edition of the 2018 Canadian Campground Directory.