There really is an RV to match the needs and budget of every family!
Whether you prefer the simple comforts of a fold-down camping trailer, the versatility of a fifth wheel, or the luxury of a Class A motorhome, the key to Canada's most popular family vacation lifestyle is as close as your local RV dealership.
In the pages that follow, we will find a compendium of RV's available in Canada.  They are listed by class, allowing you to easily find the RVs that best suit your needs. 
New to the RV lifestyle?  These classes may be confusing at first.  Here's a breakdown of the basic types of RVs appearing in the pages ahead.
Class A Motorhomes

Designed with an integrated chassis and RV component, in a configuration similar to an interstate bus.  Sleek and streamlined, these vehicles are the top of the RV roster in terms of luxury and conveniences.
Class B Motorhomes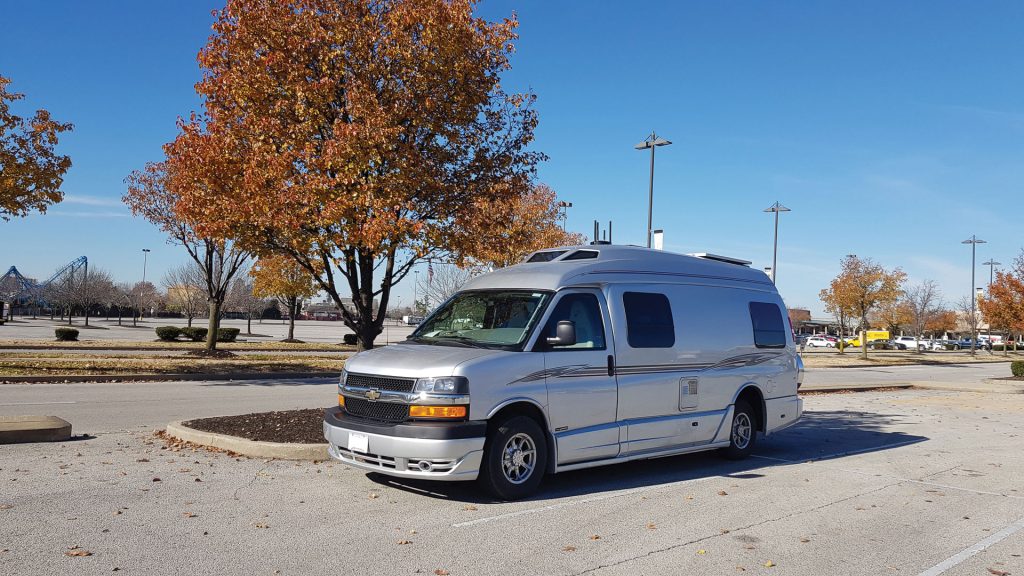 Are compact, self-contained vehicles that are built on a commercial van chassis.

 

They offer compact size, efficient operation and the versatility to act as a "second car" for most families.
Class C Motorhomes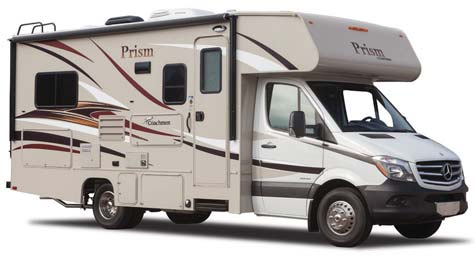 Combine the chassis of a commercial van, with the RV construction of a travel trailer.  More affordable than the Class A models, they offer considerable interior space and very good operating efficiency.
Travel Trailers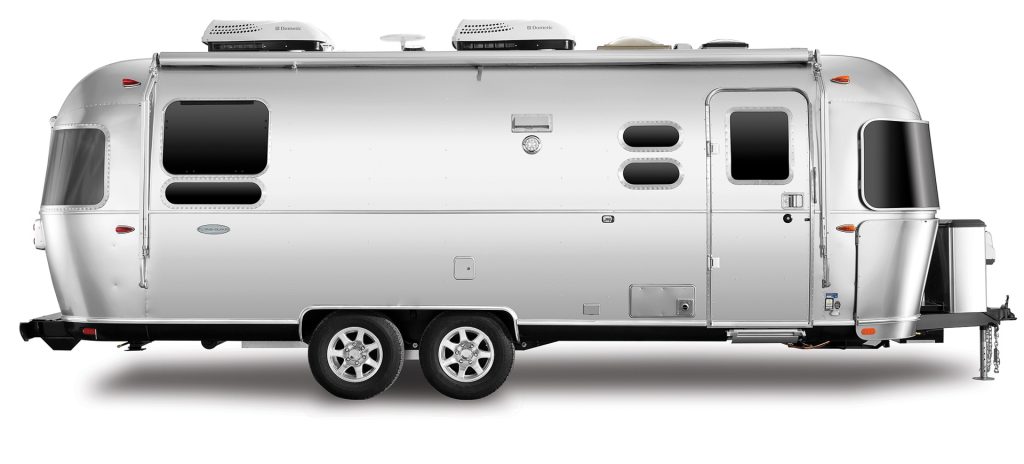 Are designed to be towed by a range of vehicles, from family sedans and minivans to crossovers and SUVs. Some are light enough to be towed by motorcycles.  Sizes range from 8 to 40 feet, there is a travel trailer to match most of the family vehicles on the road today.
Fifth Wheel Trailers –
Designed to be towed by pickup trucks, with the front of the trailer extending over the bed of the truck.  This category offers the greatest potential for trailer size, thanks to the load capacity of the tow vehicle.
Truck Campers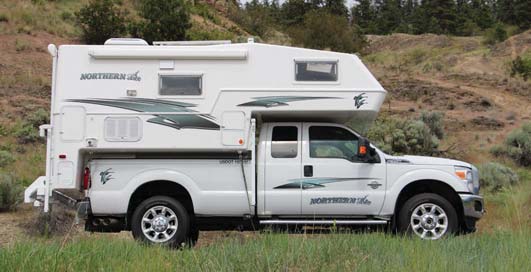 RV modules that slide into the bed of a pickup truck, and literally go anywhere the truck can go. Very popular when teamed with a 4×4 for backwoods camping.
Fold Down Camping Trailers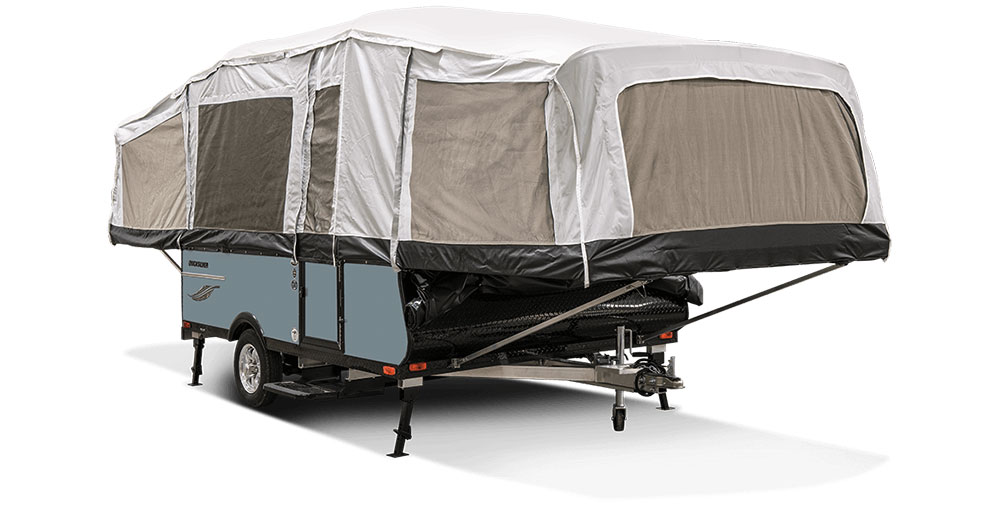 The lightest of RV models, with a compact configuration for towing, and a clever lifting system that transforms the RV into a surprisingly large and well-equipped family camping retreat.
Toy Haulers/Sport Utility RVs –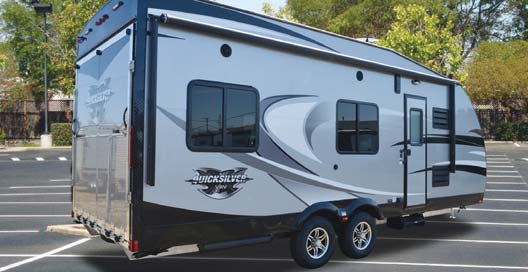 These RVs have a "garage" where you can transport and store your motorbikes, ATVs and other outdoor recreation gear.
Park Models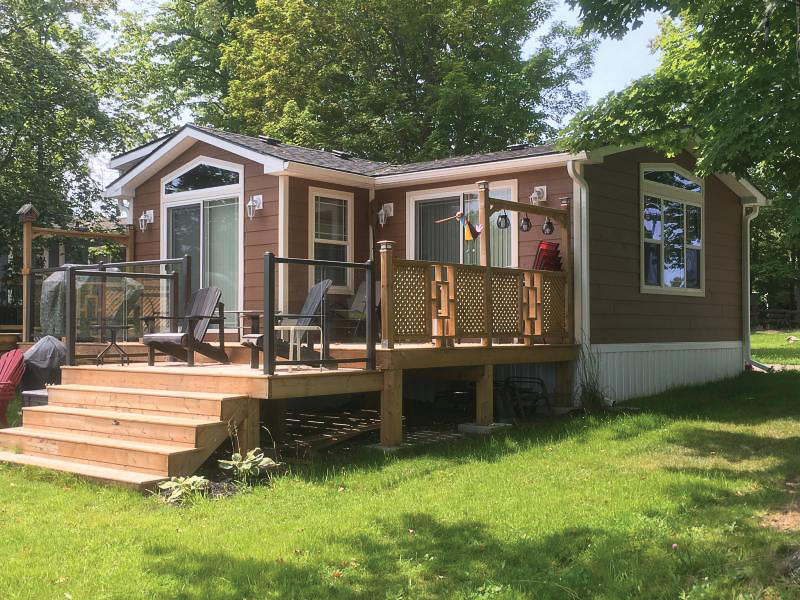 Large, mobile camping dwellings that are designed for infrequent trips.  They are often placed in resort campgrounds where they serve as "cottage RVs."