KZ RV recently introduced the Escape Hatch, expanding its Escape lineup in an innovative direction.
"Our versatile Escape Hatch series takes an affordable, ultra-lightweight trailer and adds a large rear door that opens vertically," said Nick Francis, KZ product manager.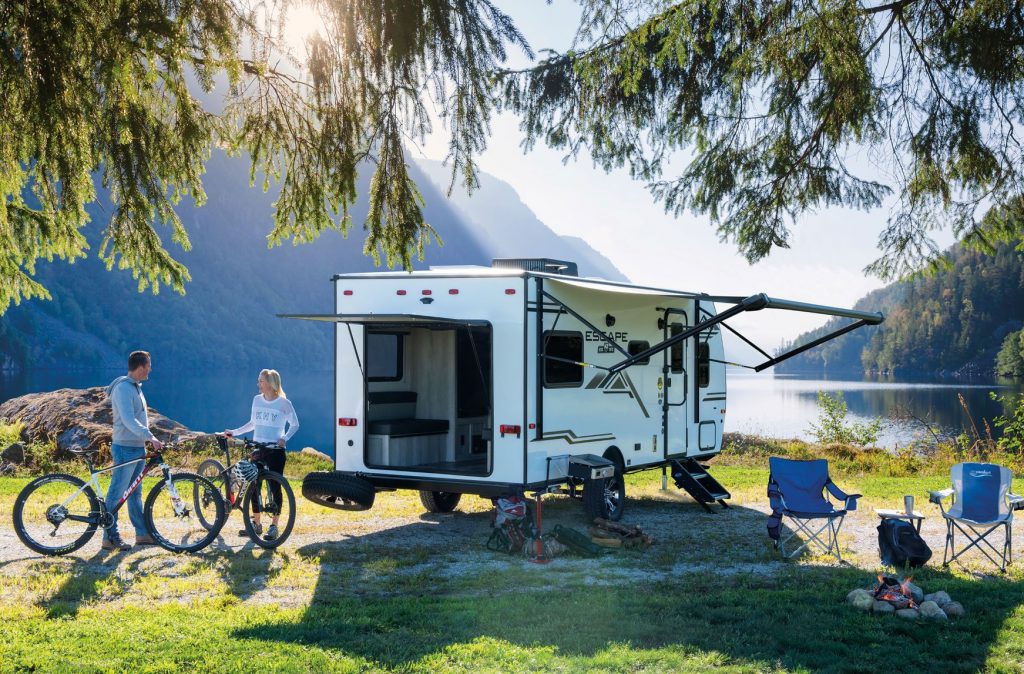 "Hatch provides tons of storage, loads of fresh air and natural light, and a second overhead covering (under the rear door)," Francis continued. In addition, the Escape Hatch includes a rear screen wall and rear dinette that converts into a huge sleeping surface.
Hatch is initially being offered in three lengths (14', 17', and 20'). "For the first time, imagine an under-20-foot, 3,000-pound trailer that has the ability to be easily loaded, and allows you to carry everything from coolers and lawn chairs to bicycles and kayaks," stated Francis.
Customers can match the Hatch with the new optional Off-Grid/Off-Road package, which includes a 100W roof-mounted solar panel, 1,000W inverter with dedicated 110V outlets, solar controller, portable Bluetooth audio player and flashlight, tongue-mounted bike rack, griddle, solar on the side (for additional solar power), aluminum wheels with mud tires, extra ground clearance, electronically-controlled heated holding tanks, and double-entry steps.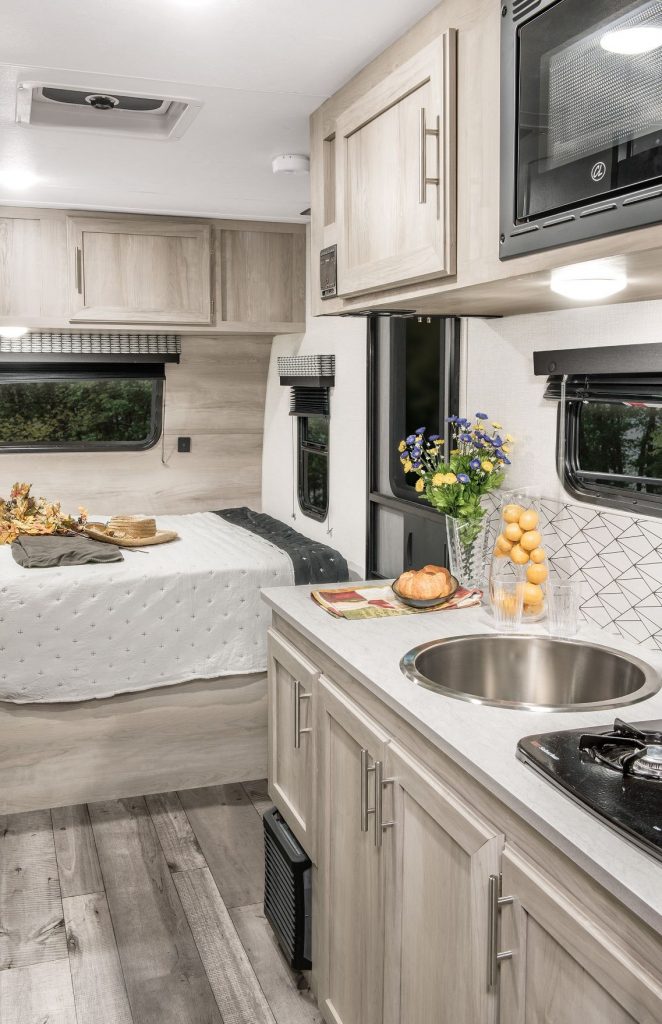 Standards include an aerodynamic front profile with front windshield, Alum-a-Tough seamless roof with 12-year limited warranty, power awning with porch light, 2-burner cooktop, microwave, 8 CU FT 12V refrigerator, and 20K BTU furnace.
For more information on the Hatch visit KZ-RV.com.