All Inclusive Motorhome Club Delivers VIP Experiences
Lifelong Friendships Also Develop
A Special Report from Monica Baer
Dallas, Texas, December 8, 2022 – For RV'ers who are looking for adventure and excitement and the opportunity to connect with others who live and love the RV lifestyle, rallies hosted by the All Inclusive Motorhome Club (AIM) are just the ticket.

Established in 2016, AIM is a membership group that's known for its spectacular gatherings. The four-day, five-night AIM rallies are held in intriguing, picturesque locations throughout the country. To ensure first-class amenities and activities, each location and resort are scouted months in advance by the AIM team.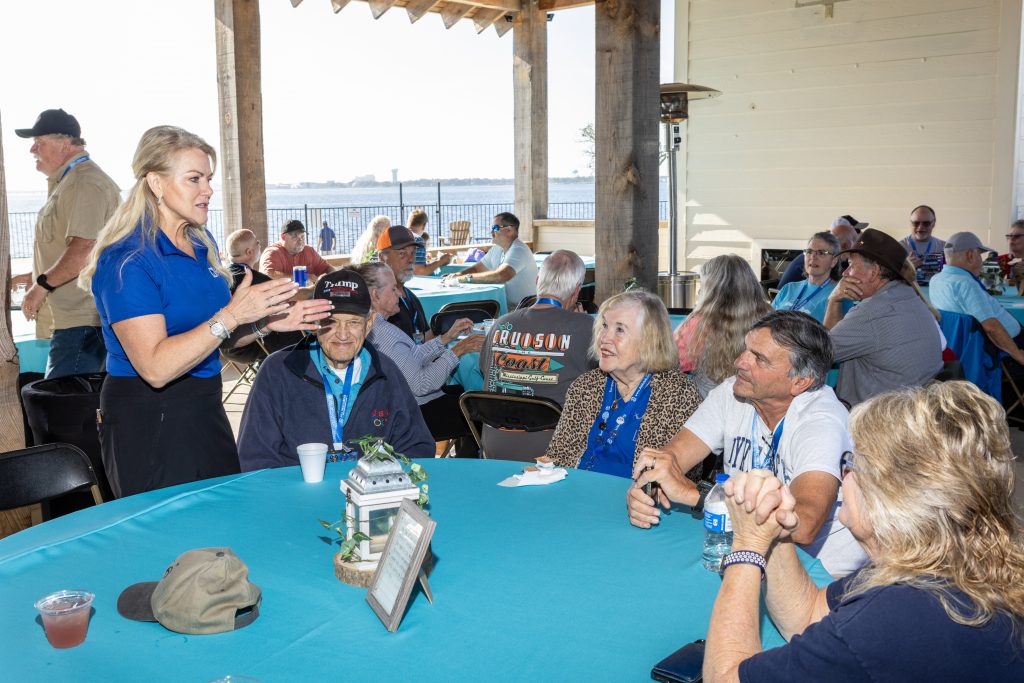 The rallies are designed to exceed expectations and stand out from other "typical" gatherings. The AIM rallies feature: nightly entertainment; happy hour with beer and wine; tasty, catered meals; and informative tech talks and classes. With an AIM Club membership, most rallies are approximately $700 for two people and an RV and accommodate 100 coaches.
"Everything is always taken care of. You just show up in your motorhome and relax and have fun," says Robin Clark who, along with her husband Chuck, have attended several AIM rallies. "We've enjoyed every single rally we've gone to. Many of the locations are unique and give you the opportunity to explore places you haven't previously been."
And, while education sessions during a vacation may seem unusual, attendees soak up the information from the classes and their fellow RV'ers.
"We've learned so much at the rallies," says Deanna McNeill who, along with her husband Jeff, have gone to AIM rallies the last four years, including the recent one in Angel Fire, New Mexico. "Other RVers are always willing to share. We talk about everything from engines to mechanicals to cleaning supplies. It's invaluable to connect with experienced RVers and get their tips and advice."
VIP Experiences
The highlight of each rally is a signature event that's normally not available to the general public, and is reserved exclusively for AIM Club members.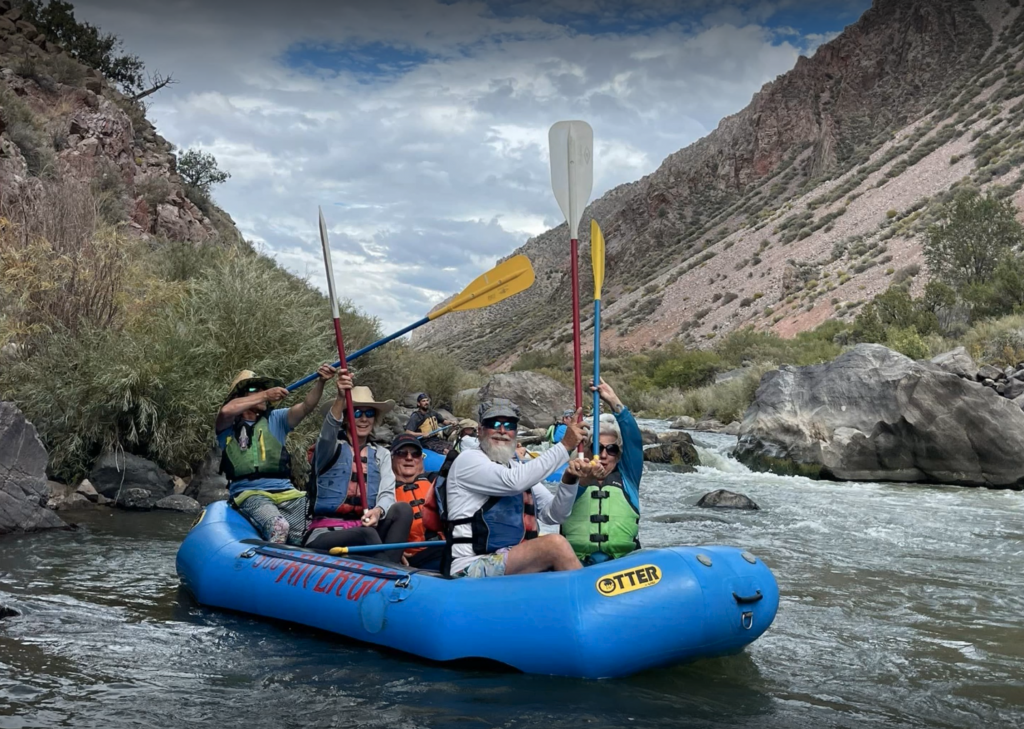 Previous AIM rallies have featured a wide range of extra-special activities, including:
A four-course dinner on the deck of the USS Midway Aircraft Carrier with a sweeping view of the San Diego skyline and a string quartet playing in the background
An exclusive, behind-the-scenes tour of Sea World's conservation program
An engaging progressive dinner at Titanic Museum in Branson, Missouri
Whitewater rafting on the Colorado River
Private lessons at the New Orleans School of Cooking
"The AIM Club has been a gateway for us. We've done things and gone places we would have never known about or wouldn't have been able to access on our own," adds McNeill.
Rallies Lead to Friendships
While RV life revolves around travel and exploration, it's also about meeting new people and establishing friendships with like-minded individuals. Those who attend the AIM rallies regularly share stories of how they've been able to expand their circle of RV friends.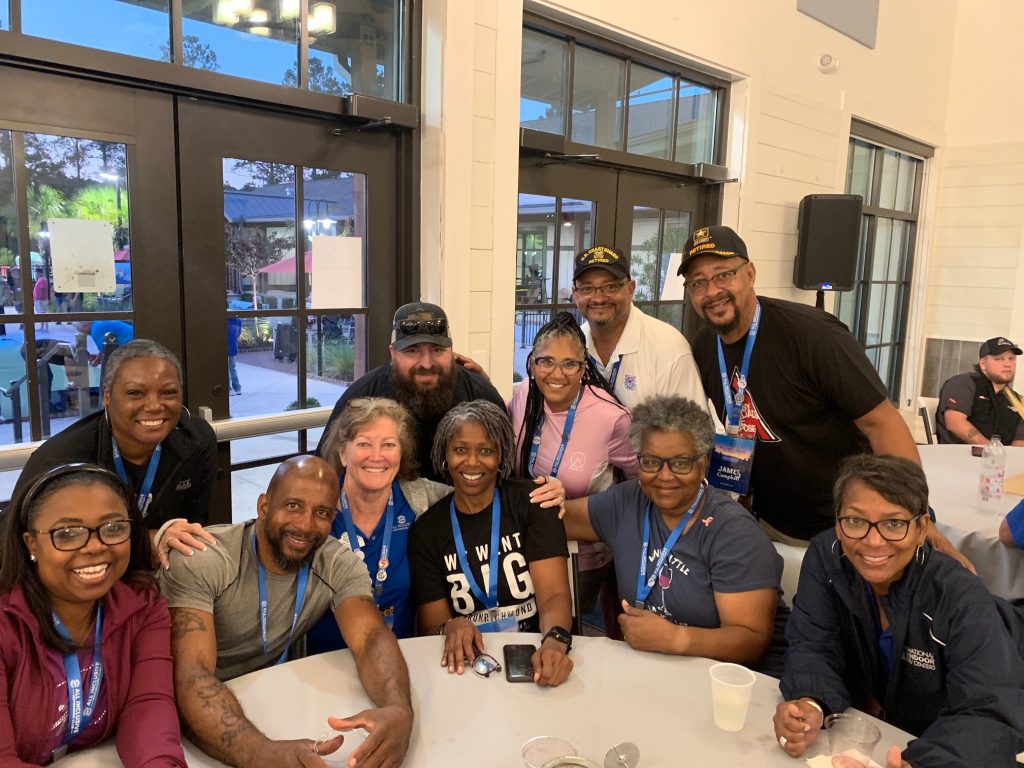 "You meet people from everywhere," says Clark. "We now have five or six couples we regularly travel with. In fact, we spent this past summer with a couple we met at an AIM rally."
Chuck Lasley, who leads the team that hosts and organizes the AIM rallies, notes the RVers who attend are welcoming and inclusive. "Again and again we hear how our gatherings have led to life-long friendships that make RVing even better and more enjoyable and fun," says Lasley.
AIM Club Details
An AIM Club membership costs as little as $34.95 US per year, and is open to anyone with a motorized RV.
Those who buy a new or used RV from National Indoor RV Centers receive a complimentary one-year membership. AIM Club members also get valuable discounts on services at National Indoor RV Centers.
For more information, please visit aimclub.org