Leisure Travel Vans Unveils 2024 Models
Wonder and Unity Receive Updated Technology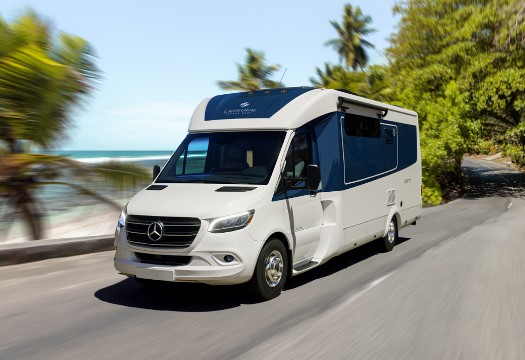 Leisure Travel Vans has added a new level of luxury with a series of updates and new features to their 2024 model year class C motorhomes.

Truma Aventa Air Conditioner
One of the new standard features is the ultra-quiet Truma Aventa Eco Air Conditioner, which perfectly balances cooling and humidity while minimizing noise in a contemporary, energy-efficient, low-profile design. Automatic cooling, air circulation, dehumidification, and night mode are just some of the convenient features of this new premium air conditioner.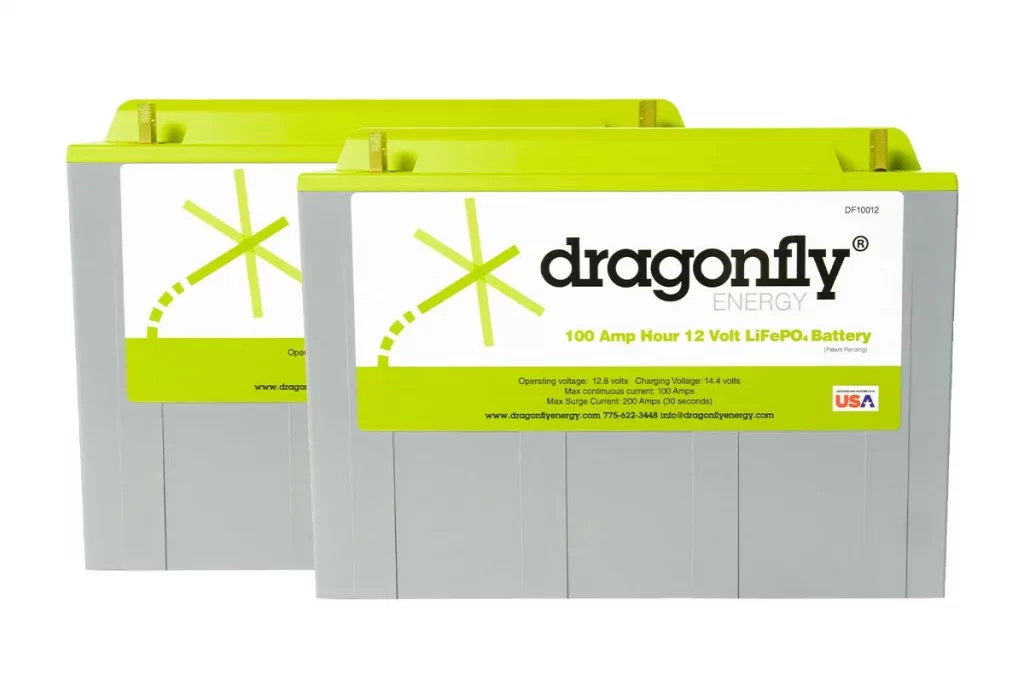 Dragonfly Lithium Batteries
Dual 12V 100 Amp Hour Lithium batteries, previously an optional feature, will now be standard across all Leisure Travel Vans models beginning in model year 2024.
By making lithium batteries a standard feature, now all Leisure Travel Van owners will experience the advantages, including a much higher rate of usable energy. LTV's lithium batteries feature a built-in heating function, allowing them to be charged in colder weather. If the heating function is not desired (as it does draw some power), it can be easily turned off from a switch located above the entrance door.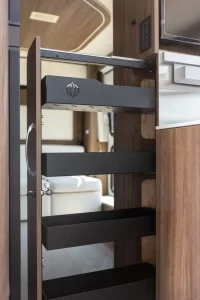 New Pantry Rack System
Most Leisure Travel Vans will undergo a revision to feature a four-shelf, black Baldacci pantry rack. This brand-new aluminum system provides a more contemporary design, wider shelves, dividers, and a much more stable base. This update will not only continue to add to the plentiful storage already found in a Leisure Travel Van but will also provide increased room in the cabinet above the pantry in the Unity Corner Bed, Unity FX, and Unity Murphy Bed. Please note: Due to the large, built-in pantry, the Wonder Front Twin Bed does not feature the updated pantry system.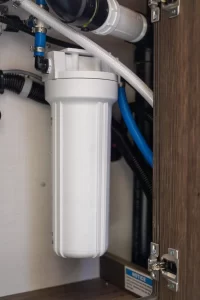 Water Filtration System
The addition of a water filtration system to all 2024 Wonder floorplans is a significant upgrade. Like any water filtration system, this will remove impurities, chemicals, and any other contaminants that can be harmful. Please note: This change will add an additional step to winterizing and de-winterizing all 2024 and beyond Wonder motorhomes.
Watch the video…
For more information, please visit your local Leisure Travel Van dealer, or surf the web to https://leisurevans.com/dealers/ to locate a dealer near you.