As we enter peak visitation season, Ontario Parks and Parks Canada are embarking on a joint educational campaign asking park visitors to help keep our parks and protected areas safe, pristine, and enjoyable. With a record visitation year in 2020, Ontario Parks saw an increase in behaviours which degraded the visitor experience and damaged protected natural environments.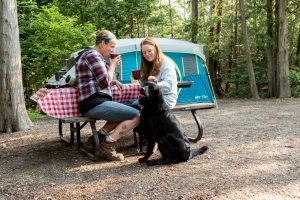 The goal of this campaign is to unite visitors and inspire concrete actions #ForTheLoveOfParks. Ontario Parks invites visitors to take 5 actions when enjoying Ontario's parks this summer:
Plan-ahead and come prepared. Safety is your responsibility.
Check before you go. Visit OntarioParks.com for the latest information on facilities and activities before you visit.
Pick up after yourself. Always use the garbage receptacles provided or pack out garbage.
Respect nature. Stay on designated trails, leave natural objects in their place and don't feed wildlife.
Be kind and courteous. Please be patient with everyone as we work hard to help you have a great outdoor experience during a busy time.
Visit OntarioParks.com or follow them on social media to learn more. We invite everyone to use #ForTheLoveOfParks to show support.
Learn to Camp
Ontario Parks has created new online content through our Learn to Camp program that will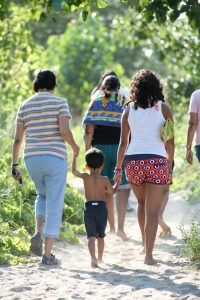 provide support for new and experienced visitors.
Resources include tips for successful camping and day use trips complete with packing check-lists, safety essentials and ideas on what to do.
Day use
New day trip planning resources are available on an updated day use page. It includes information on what's available across the province and how to secure a day-use permit.
Park informationC
The Ontario Parks travel media website has background information, a media library, and more: OntarioParks.com/travel. Keep up with Ontario Parks on Twitter, Facebook, and Instagram. Visit the Parks Blog for up-to-date content.