"Dream as if you'll live forever.
Live as if you'll die today". –
James Dean
By M.B. & Karen Wilson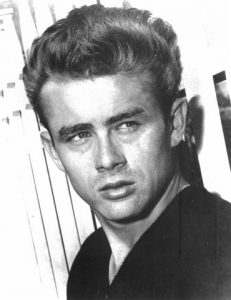 On September 30, 1955, James Dean, a young American actor, died in a terrible car crash. His untimely demise made him a symbol of his generation. Today he remains a cultural icon, best remembered in the title role of his most celebrated film, "Rebel Without a Cause".
Flash back to the year 1955. I was nine years old, and my Dad worked in the theatre business. He was lucky enough to have been given three invitations to the premiere screening of the latest blockbuster movie "Rebel Without a Cause" in Toronto, and with great anticipation, my Mom, Dad and I went to this special screening at the Hyland Theatre. From the opening credits to the final scene, I was glued to the screen – what a movie! All I wanted when we got home was a red windbreaker, just like the one James Dean wore in the movie. While we were driving home, I heard my Mom and Dad lament, "what a shame it was that he had to die so young". That is when I realized that James Dean had died at the beginning of September, not quite a month before the screening and the opening of "Rebel Without a Cause".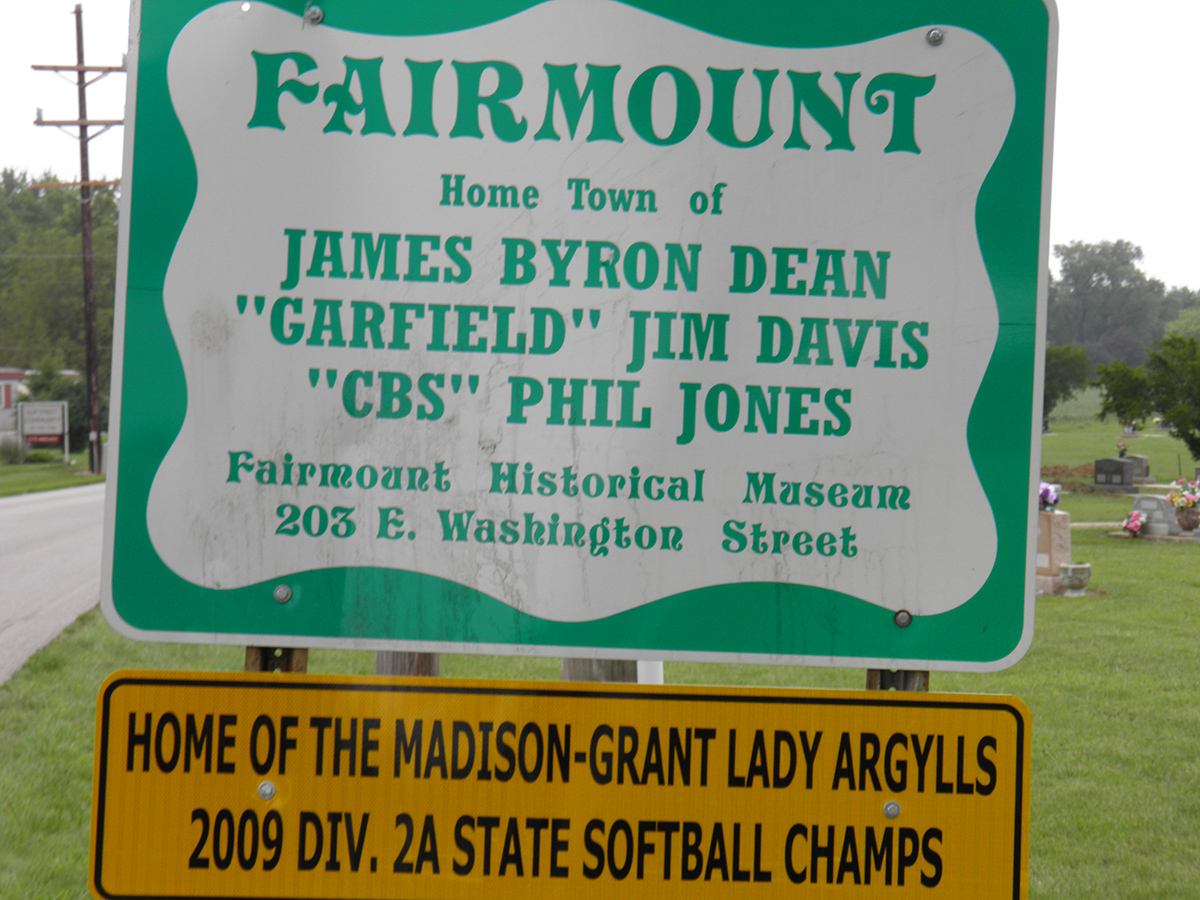 My fascination with the James Dean legend has never faded. On many of our RV Adventures, Karen and I would travel I-69 through Indiana and we would pass a large billboard about halfway along I-69 that declares "Where Cool was Born" – Home of James Dean, Fairmount, Indiana. Every time we passed that sign, I would say, "someday I am going to visit Fairmount, and check out this town". 
In August 2011, Karen and I decided to take a road trip, and this time I was determined to fulfill my long-time fascination with Fairmount, Indiana, by visiting the home of James Dean. Karen, who is far too young to have been swept up by the mystique of "the Rebel", just turned to me and said "James Dean Who?"
Together, we began to research the background of the town, and its' most famous resident.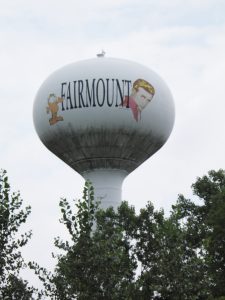 Fairmount, Indiana, is a quiet little town of 2,992 people and 1,226 households. Originally settled in the 1830's by Quakers from North Carolina, the town was laid out in 1850, and named after Fairmount Park in Philadelphia. It was formally incorporated in 1870.
After a large deposit of natural gas was discovered in 1887, Fairmount became a part of the great Indiana Gas Boom and a center of the glass industry for the rest of the 19th century. Shortly after the depletion of the gas in 1900, the automobile industry set up factories in the nearby cities and Fairmount became a bedroom community, restoring some of its lost prosperity.
During the prosperous decade of the 1960's, Fairmount enjoyed a building boom, with a new town hall, water works, post office and elementary school. The town built a new high school and in 1986, the town built a junior high school and James Dean's alma mater, Fairmount High School was closed for good.
Fairmount was hit very hard in the recession of 1980-1982, which brought the permanent loss of jobs and the failure of many farms. By the end of the decade, the town had been able to spring back, due in part to the fame of one young actor.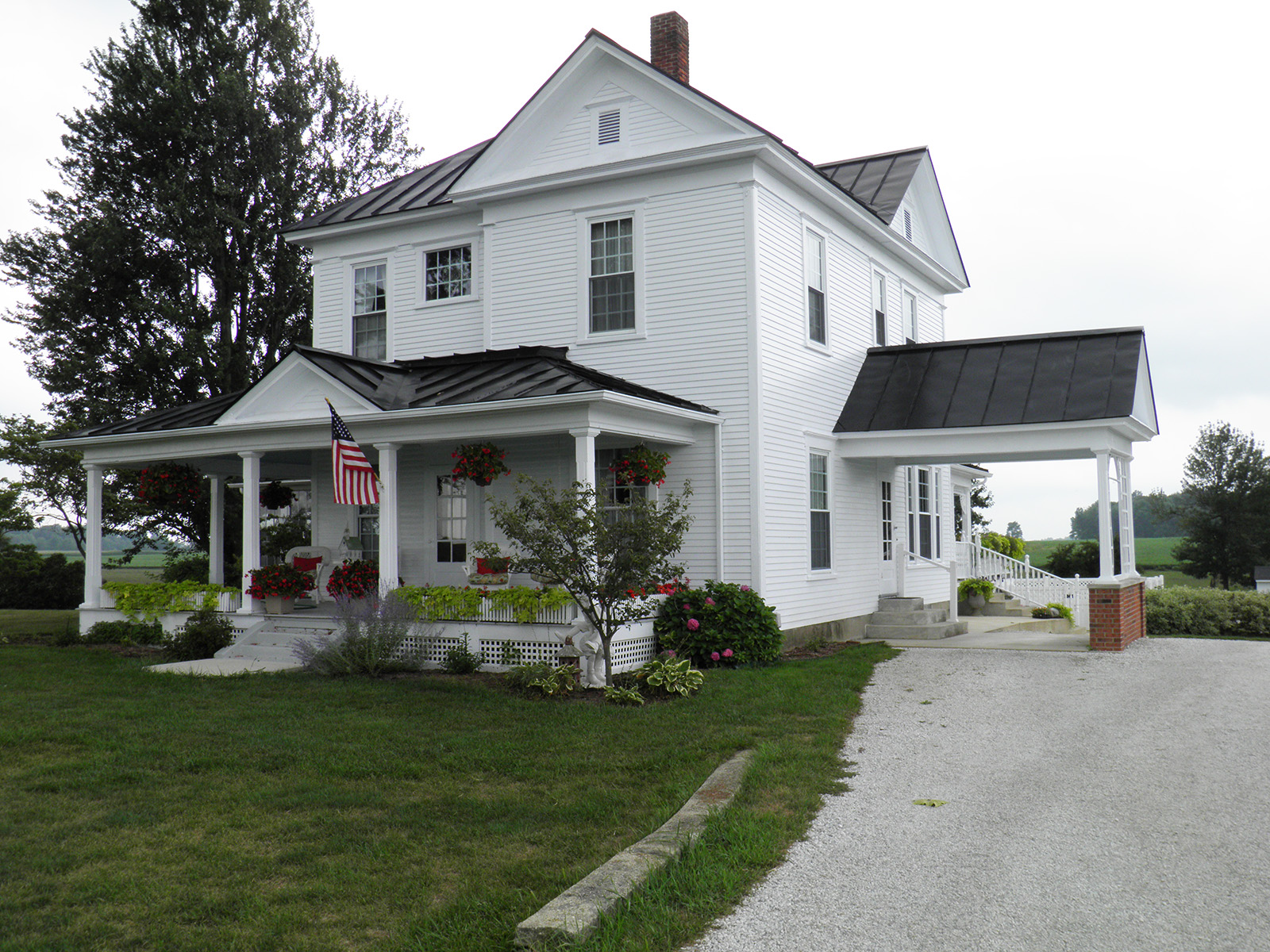 James Dean was born in Marion, Indiana to Mildred Wilson Dean and Winton Dean. They moved to California in 1935, where James' Mom died in 1940. His father was so poor that he had to send James back to Fairmount to live with his Aunt and Uncle, Ortence & Marcus Winslow.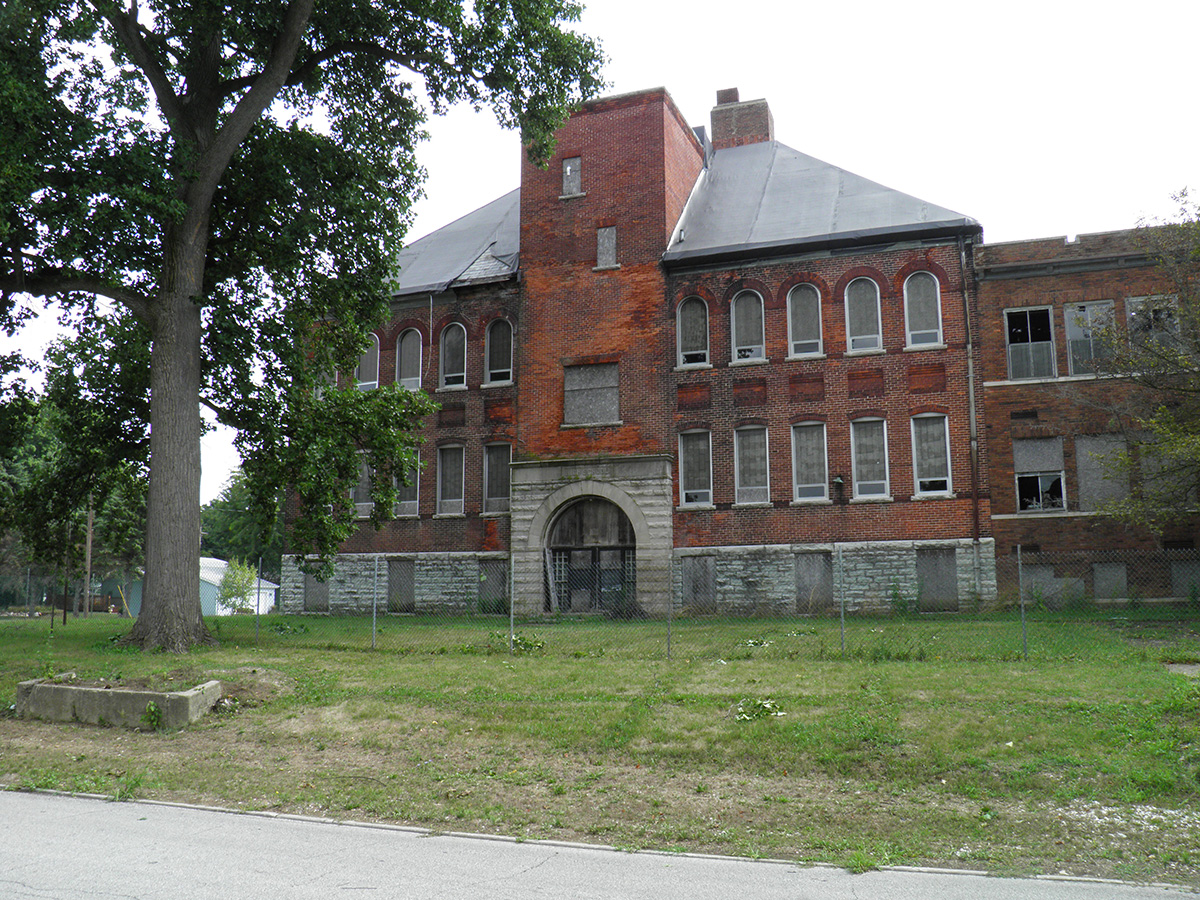 In the 1940s, James Dean lived with the Winslows on a farm just north of Fairmount. He attended Fairmount High School and graduated in 1949. After his death in 1955, James Dean was brought back to Fairmount and was buried in Park Cemetery. In 1996, the town of Fairmount dedicated a small memorial park, just north of the business section of town.
Fairmount has some very notable residents whose names you might recognize: Jim Davis, famed cartoonist of the comic strip, Garfield. Jim was raised in Fairmount and graduated from Fairmount High School; Phil Jones is known throughout North America for his work as a TV Journalist. He has also been seen on CBS's 48 Hours. Phil graduated from Fairmount High in 1955; Robert Sheets is a former director of the National Hurricane Center in Coral Gables, Florida. Robert graduated from Fairmount High School in 1955.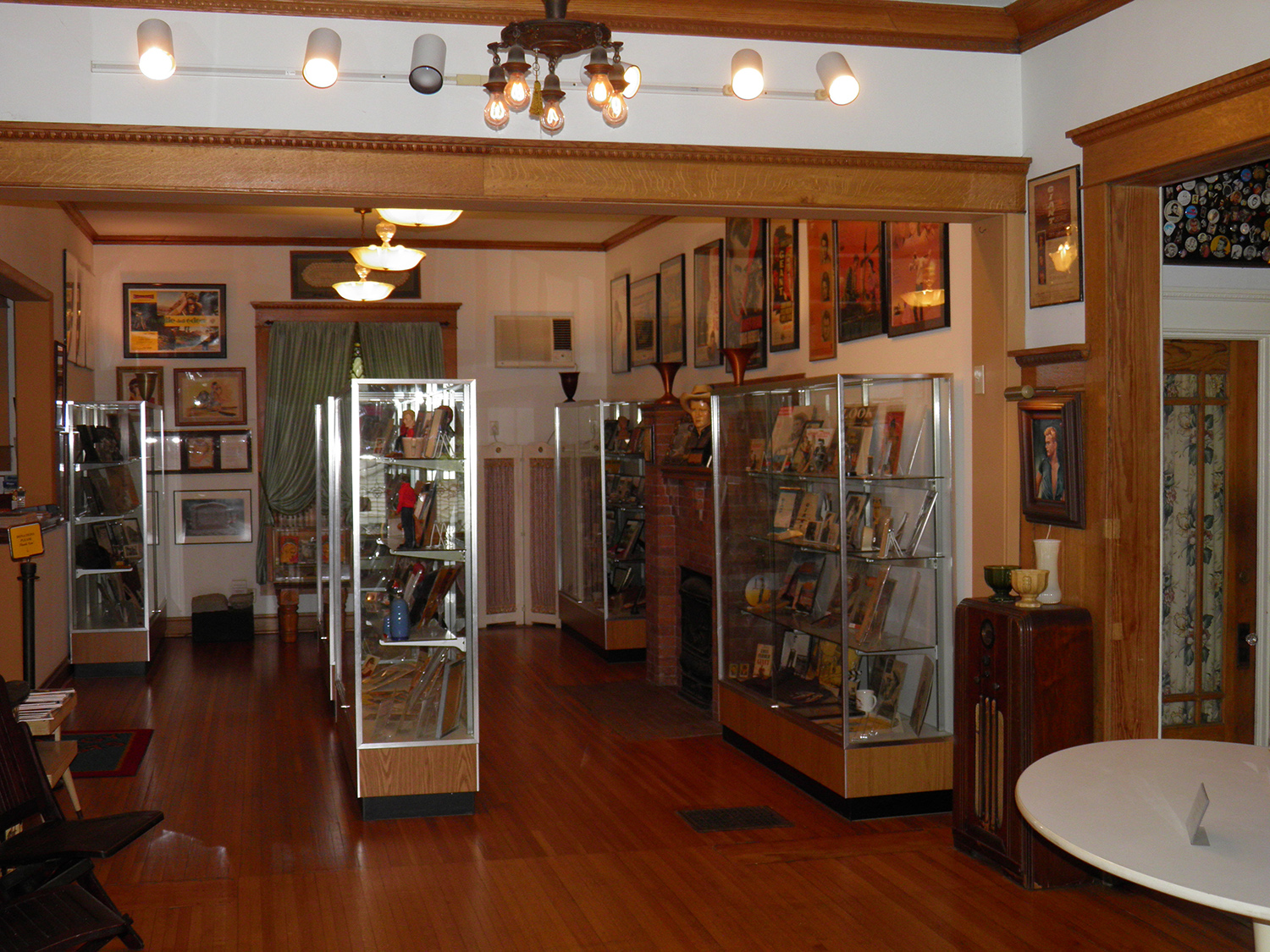 When you visit Fairmount, you absolutely must stop in at "The James Dean Gallery" found on 425 N. Main Street, Fairmount. (www.jamesdeangallery.com). Here you will find everything on James Dean, from the time he was born to pictures of the smashed up car he died in. Karen and I spent several hours here, and we plan on returning in the near future.
Another stop should be The Fairmount Historical Museum at 203 E. Washington Street, Fairmount. You will find more items on Fairmount, Jim Davis and Garfield and some more on James Dean. www.thejamesdeanmuseum.com
The last full weekend in September is the James Dean Festival. In 2022, the 47th annual James Dean Festival will be September 23 – 25. Thousands of James Dean fans attend the Festival every year. The Town of Fairmount has the welcome mat out for everyone, and the James Dean Gallery is open long hours so that fans can take in all of the historical significance of the area.
Fairmount is a very nice town to visit. It has endured through the generations, and it bears the symbols of some very rough times and some very good times. Today, the town is going through another transitional phase, and the area is slowly working its way up again. Best visited in September, when the James Dean Festival is the main attraction, the little town of Fairmount welcomes RV visitors all year round.