Easy, Tender, Oktoberfest Pork Schnitzel…

By The Cooking Ladies by Lamont Mackay and Phyllis Hinz
Makes 2 to 3 servings
Ingredients
6 boneless, centre-cut, fast fry, pork loin chops
1/2 cup 125 mL all purpose flour
1/2 teaspoon 2.5 mL salt
1/2 teaspoon 2.5 mL black pepper
1 1 egg
1/2 cup 125 mL milk
1 cup 250 mL breadcrumbs
6 tablespoons 15 mL canola oil
paper towels
lemon wedges
Directions
Trim any excess fat from the pork chops.

Place a plastic bag over the meat to prevent splattering. Pound each chop with a meat pounder until the chops are approximately twice their original size and the thickness is consistent over the entire chop.

Place the flour, salt and pepper in a bowl and mix well. Break the egg into a second bowl. Add the milk to the egg and whisk until the egg and milk are completely blended. Place the breadcrumbs in a third bowl.

Take one pounded schnitzel and dip it into the flour. Cover the meat completely with flour. Shake away any excess flour. Dip the floured schnitzel into the egg mixture. Cover the schnitzel completely with the egg mixture. Shake away any excess egg. Dip the egged schnitzel into the breadcrumbs. Cover the schnitzel entirely with breadcrumbs. Shake away any excess breadcrumbs.

Place the breaded schnitzel on a plate and follow the same procedure with the remaining schnitzels.

Heat the oil to medium-low in a large frying pan. The secret to tenderness is cooking on a low heat.

Allow the oil to heat for 2 minutes. Place the breaded schnitzels in the frying pan. When the oil begins to bubble, cook the schnitzels on each side until the breading is golden brown and the pork is no longer pink. Replenish the oil, if necessary.

Remove the schnitzels from the frying pan. Firmly press both sides of the schnitzels with paper towel to remove excess oil. Arrange the schnitzels on a serving dish.

Garnish with lemon wedges.
---
Oktoberfest!
Braving the elements for the best parade in Kitchener-Waterloo, Ontario.
Every October, Canada's Great Bavarian Festival draws over 700,000 people. For us, the highlight of the nine-day Oktoberfest celebration is the parade. Thousands of people line King Street, in the twin cities of Kitchener-Waterloo, Ontario, to see floats, bands, clowns, and German dancers in the annual Thanksgiving Day parade.
We always try to arrive early in the morning, with our lawn chairs, in order to get front row seats. Most years, hot cups of coffee, blankets and mitts are required to keep the chill away as we wait for a glimpse of the first floats and the sound of a distant marching band. Rain, sun, or snow, by the time the parade starts, local families and Oktoberfesters are visiting and chatting, several layers deep from Uptown Waterloo to downtown Kitchener. For those who don't want to brave the weather, the parade is televised nationally.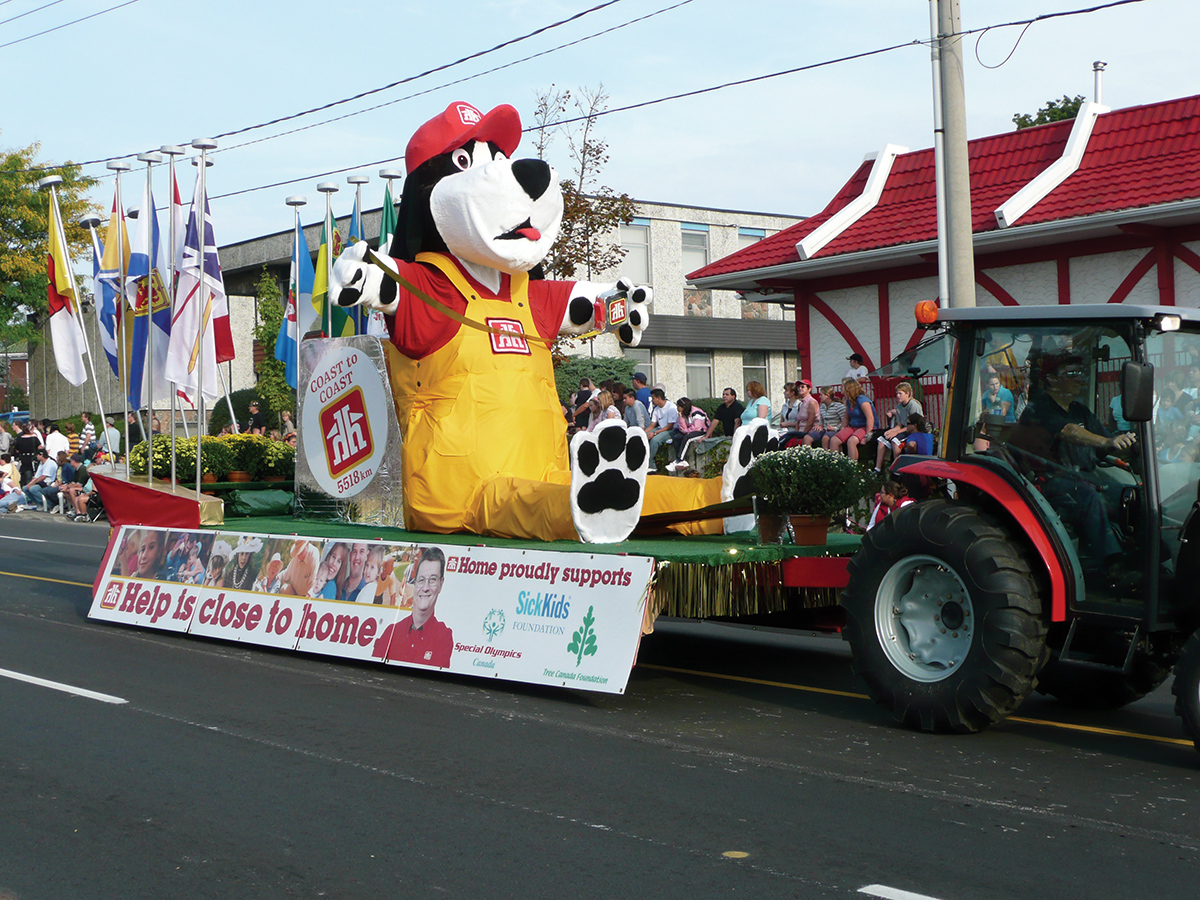 In the Fest Halls, the main items on the menu are schnitzel, sauerkraut, Oktoberfest sausage, German potato salad and beer. We created this recipe in the motorhome so we could enjoy the flavour of Oktoberfest, on the road. Gemütlichkeit!
Skinless, boneless chicken breasts can be substituted for the pork chops.
---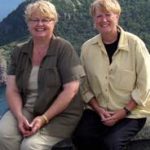 Follow The Cooking Ladies on Facebook, Twitter, Instagram and Pinterest. Links are on their website: www.thecookingladies.com
Phyllis Hinz & Lamont Mackay are authors of On The Road With The Cooking Ladies, Let's Get Grilling https://amzn.to/2OSGLbZ and a new series of guidebooks Stratford For All Seasons https://amzn.to/38w4bvu