Lead photo: nothing beats the thrill of fishing just a few feet from your campsite – one of the attractions at the beautiful Camping du Domaine Lausanne in Ste. Agathe, in the beautiful Laurentian region of Quebec. Visit the website here: https://campingdudomainelausanne.ca/
Canadian Camping Appreciation Weekend –

September 8 – 10, 2023



Burlington, Ontario, August 30, 2023 – Canadian Camping Appreciation Weekend is a national initiative coordinated by the Canadian Camping and RV Council for members to thank their campers for their patronage over the past camping season and to help celebrate the Camping and RV lifestyle.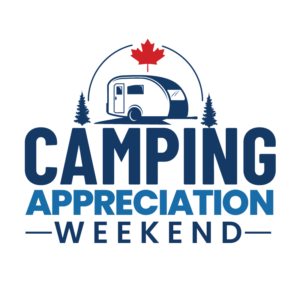 Many of the private campgrounds in Canada participate in the annual Camping Appreciation Weekend, with dozens of locations from sea to sea to sea, many offering discounted programs in support of Care Camps, a charity that sends Canadian kids battling cancer to specialized oncology camps where they can enjoy nature, childhood, and fun.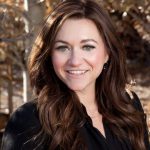 "CCRVC looked at the opportunity to help Care Camps and assist with their mandate to offer children with cancer the chance to go camping as a true privilege and something that we really wanted to be a part of.  We are truly honoured and proud to be a partner of Care Camps and we are looking forward to further developing our relationship in the future." said Cara Csizmadia, CCRVC's Membership and Benefits Coordinator.
Campers can access a special weekend stay offer of two-nights, get the third night at 50% off at participating campgrounds.  Half of the third night's revenue will be donated to Care Camps to help kids with cancer go to camp to find hope and healing in the outdoors.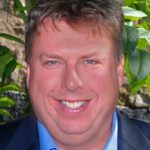 "The importance of Private Campgrounds was amplified during the pandemic, when more and more Canadians looked at camping for the first time as a safe and healthy way to get outdoors and vacation responsibly" said Shane Devenish, CCRVC's Executive Director. "Campgrounds have offered the opportunity for families to spend time together, create lifelong memories, and discover Canada's natural landscape and they have never been as important to the well being of Canadians."
To learn more about the Canadian Camping Appreciation Weekend, Campgrounds, please visit – https://ccrvc.ca/event/camping-appreciation-weekend/
To access the list of participating Canadian campgrounds, please visit https://ccrvc.ca/campgrounds-canada/
 About CCRVC
The Canadian Camping and RV Council is comprised of the Provincial Campground Owners Associations, the Canadian RV Association and the RVDA of Canada to provide for the betterment and support of Private Campgrounds and the Camping and RV Industry in Canada. The Association also serves as the national advocacy voice of Private Campgrounds.
The Canadian RV and Camping Industry contributes over $6.2 billion to the economy, employs 67,000 individuals, contributes over $3.4 Billion to Canadian Tourism, and has seen its popularity boom among consumers since the COVID-19 pandemic.
About Care Camps
Since its inception, Care Camps has raised more than $18 million so kids can attend camp free of charge, with no additional cost to their already financially burdened families. Through its charitable fundraising efforts, Care Camps will provide necessary support to send kids with cancer to medically supervised cancer camps where they can have fun, build awesome friendships, feel the joy that comes from camping and spending time in nature, make memories that will help them heal and ultimately return home feeling renewed and filled with hope.
Please take a few minutes to share your good fortune with children who are battling the scourge of cancer – visit https://carecamps.org/ to donate today!