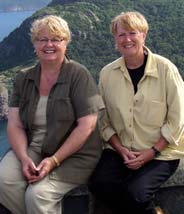 Amherstburg, Ontario, is a War of 1812 community – loaded with the re-enactment sites and stories of the days when British and American troops were fighting for territory on North American soil. Situated on the Detroit River, the town was also a chief entry point into Canada for those escaping slavery in the United States. Amherstburg is located in the midst of Canada's sunny south, where the sun shines more hours and produces greater heat units than any other place in the country, making it the ideal setting for a garden party.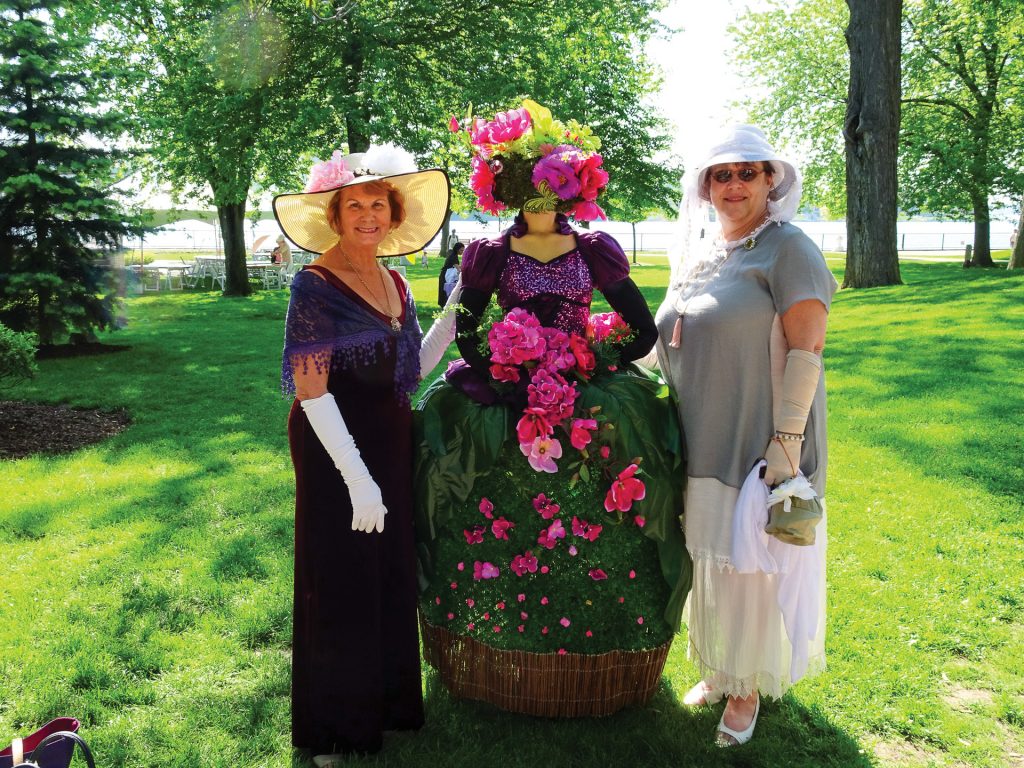 The first annual Amherstburg Rhododendron Garden Party was held in May 2018, in the Kings Navy Yard Park in downtown Amherstburg. Attendees strolled among the brilliant rhododendron blooms, azalea blossoms, and mannequins decked out in floral dresses. They balanced their teacups and sported costumes reminiscent of the English television drama series, "Downton Abbey." Fascinators, parasols and period dress prompted images of a royal wedding. At a quick glance it was difficult to distinguish the guests, with their flowing flowers and organic ribbons, from the garden dress displays. The tea party menu included finger sandwiches, scones with jam and Devon cream, and assorted delicate pastries with tea properly poured from silver and china tea pots. You could purchase a characteristically floral-patterned tea cup, or provide your own.
Our crustless pie can be served warm or cold, for breakfast, lunch, and dinner, or with a cup of tea at a garden party. 
CRUSTLESS ONION, BACON & CHEESE PIE
Ingredients:
1 tablespoon (15 ml) butter

1 tablespoon (15 ml) olive oil

5 cups (1.25 L) thinly sliced sweet onions, cut into quarters

5 large eggs, beaten

1 cup (250 ml) 1/2 and 1/2 cream

1 teaspoon (5 ml) ground nutmeg

1/2 cup (125 ml) cooked, chopped bacon

1/2 cup (125 ml) shredded cheddar cheese

1/2 cup (125 ml) shredded mozzarella cheese

1/4 teaspoon (1.25 ml) white pepper
Instructions: 
Lightly oil or spray a 10-inch (255 cm) deep dish pie plate with canola oil. Set aside.
Place the butter and olive oil in a large frying pan over medium-high heat. Add the onions. Stir and cook until the onions are soft. Remove the onions from the heat and set aside to cool.
Pre-heat the oven to 350° F (176° C).
In a large bowl, combine the eggs, cream, nutmeg, bacon, shredded cheeses, and white pepper.
Add the cooled onions to the mixture. Mix well.
Pour the onion mixture into the pie plate. Spread the onions evenly around the pie plate.
Bake for 50 minutes or until the centre of the pie is set.