Lead photo: Grooving to the beat at the Winnipeg Folk Festival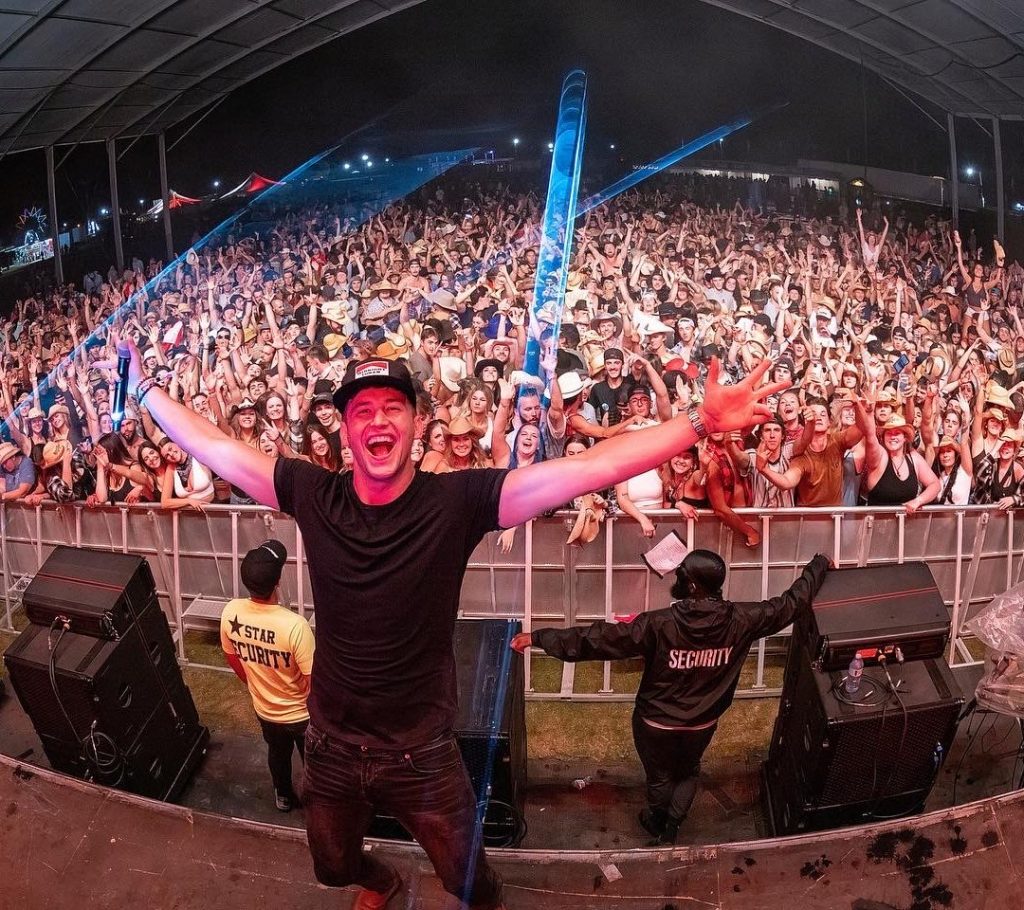 It's going to be a very musical season!
It's going to be a fantastic season of music and live entertainment as RV Friendly Festivals across Canada return to brighten the lives of RV enthusiasts and music lovers.
Here is a list of the events as of October 19, 2023 – please check back as we will update and add to this listing as information becomes available – it's a good idea to plan ahead to assure RV parking and admission availability…
One of the best aspects of RV season in Canada is the variety of festivals across the country. No matter what kind of music you enjoy, or how you like to spend your leisure time, there's sure to be a festival that fits your taste. 
---
Keep these events in mind for 2024…
Dates will be confirmed as the information becomes available
May 2024

Ambush Spring Jam
May 2024 TO BE CONFIRMED
Mallorytown, Ontario.
Happy Green Acres Campground presents Ambush Spring Jam! Their first party to kick off Summer 2024!! Rain or shine this event will happen no matter what! Come out and camp with Ambush! This weekend also features a cornhole tournament, an acoustic sing-a-long and a pool party! Call Happy Green Acres directly at (343) 264 2468 or click on the link for more information on this event. Advance Day Passes available for this event for $66.67/person tax included or click "Book Now" for the Advance Weekend Pass! Advance ticket purchase ends the day before the event.
---
June 2024
---
I Love the Blues
Weekend
June 2024 – TO BE CONFIRMED

Mallorytown, Ontario.
Friday June 2 will feature 2x Juno Award Winning Blues Artist Al Lerman. Saturday June 3 will feature multi award winning, super talented, wonderfully entertaining Mr. JACK DE KEYZER & Band. Opening Band will be The Angelina Hunter Trio and also Hellhound Trail! Pricing is $39/person.
---
Prairie Wind Music Fest
June 2024 TO BE CONFIRMED
Cypress River Resource Centre Grounds, 163 Cypress Avenue,
Cypress River, Manitoba
Join the little town of Cypress River, Manitoba for the 10th Prairie Wind Music Festival.
This volunteer-driven fest aims to present a diverse blend of Manitoban music to kick summer off. Small but mighty, the Fest provides intimacy, uniqueness and awesome hospitality. Come celebrate the joys of music and community with us – there's something for everyone!
www.prairiewindmusicfest.com
---
Mike Pollard & Friends – Tradition Matters
June 2024 – to be confirmed
Mallorytown, Ontario.
If you love Classic Country music then you will not want to miss out on Saturday June 17th featuring Mike Pollard & Friends Tradition Matters. Around the Campfire Unplugged will be hosted by Ted Lalonde on Friday June 16th. Advance ticket prices are $39/person.
---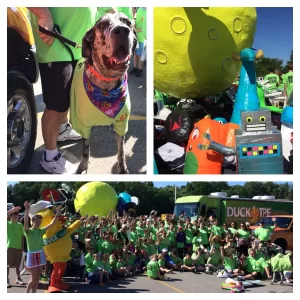 Avon Heritage Duct
Tape Festival
June 2024 – to be confirmed
Mercy Health Stadium
2009 Baseball Blvd, Avon, OH 44011
While this list is focused on Canadian festivals, we had to make one exception…
Here's a favourite destination that's just a few hours from Central Ontario… it's a wacky, quacky event sponsored by Duck Brand duct tape – something every RV'er carries to fix virtually any problem, and create unique handicrafts.
Check out the special report by RV Lifestyle Magazine's "Wagonmaster" MB Wilson, and Karen "Cookie Lady" Wilson:
https://www.rvlifemag.com/avon-heritage-duct-tape-festival/
---
July 2024
---

Cavendish Beach Music Festival
July, 2024
Cavendish, P.E.I.
Atlantic Canada's largest outdoor concert, held annually at the Cavendish Beach Events Centre in Prince Edward Island.
This music festival is centrally located between Charlottetown and Summerville on the Cavendish Event Grounds. Canadian and local musicians gather here for four days of fun and excitement on the tiny island of P.E.I. There are several local campgrounds nearby associated with the festival and you can get camping packages that include the cost of admission.
---
Winnipeg Folk Fest
July, 2024
Birds Hill Provincial Park, Winnipeg, Manitoba.
Great event of all ages. Enjoy the outdoors, relax, meet some friendly music-lovers and discover your next favourite artists. Family friendly and quiet campground. Additional Birds Hill Provincial Park camping.
---

Wild Mountain Music Festival
July 2024
Entrance Ranch, Hinton, Alberta.
Wild Mountain happens at the Entrance Ranch, eight kilometres north of Hinton, on the most beautiful festival site on Earth (www.entranceranch.com).
Wild Mountain has built its reputation from the stage out. We run a two stage format, so the music never stops. With a twist of your lawn chair, it's easy to follow both stages.  From Colin James to the break through with the Sheepdogs, then Sam Roberts and a packed field in 2014 for Blue Rodeo, one of Canada's preeminent bands, Wild Mountain brings a unique mix of music and art to the foot of the Rocky Mountains.
For the big kids, our beer tent has an amazing view of both stages, but ours is a family friendly event and we offer the younger kids their own area with well planned weekend activities.
The location is rustic and takes place on one of the pastures of a working ranch. The festival runs a shuttle service from Hinton, but if you choose to camp on-site, the Wild Mountain General Store offers the necessities and there is an array of food vendors and many art vendors offering interesting original work.
---
Countryfest
July 2024
Sutton Bay Park,
New Liskeard, Ontario.
A weekend you won't want to miss!
Sutton Bay Park is located on the shores of Lake Temiskaming, 540km north of Toronto.

Download the festival flyer for more information:
www.suttonbaypark.ca/_files/ugd/3117ee_ebba74e191fe468e82594e7e424deded.pdf
Visit the website to reserve your spot: www.suttonbaypark.ca
---
Stan Rogers Folk Festival
July 2024
Canso, Nova Scotia.
Stan Rogers Folk Festival (Stanfest), Canada's Songwriter Festival, is excited to announce that beloved entertainer Alan Doyle and The Beautiful, Beautiful Band will take the stage in Canso for their only summer appearance in Nova Scotia on Thursday, July 20 at 7pm. Special guests are Quote the Raven and Rum Ragged.
Alan Doyle is best-known as lead singer for Newfoundland's Great Big Sea, who fused traditional Newfoundland music with pop sensibilities for over 20 years. Now, with five solo albums under his belt, Doyle continues to tour the world with his ace six-piece band and has done so for the past decade.
"Alan Doyle has been the most requested artist, by far, since Stanfest's inception," says Troy Greencorn, Stanfest's Artistic Director. "After the past three years of cancellations and restrictions, it is time to celebrate. There is no better artist to lead the party. When we last presented Alan he ripped the roof off, with the entire crowd dancing and singing from start to finish."
The 26th edition of Stanfest officially begins on Friday, July 21 and runs until Sunday, July 23. Paying tribute to Stan Roger's legacy by celebrating songwriters, the festival continues to offer an eclectic mix of musical genres, and styles.
This year, the festival welcomes back festival alumni, Dave Gunning, Bruce Guthro, and J.P. Cormier and will present more Atlantic Canadian performers, including Matthew Byrne, Tara MacLean, DeeDee Austin, Morgan Toney, Joe H Henry, Andru Branch & Halfway Tree, Carleton Stone, Lisa Richard, Silver Wolf Band and The Irish Descendants.
Known for reaching across the country and around the world, Stanfest will also present Canadian country music artist, Carolyn Dawn Johnson, Ontario songwriter and community builder, Danny Michel, JUNO nominated, Ottawa-based up-and-comer Angelique Francis, US troubadours Crys Matthews and Jeremie Albino, and to cap off the weekend, there will be a headlining performance by legendary American folk and pop music group, Kingston Trio on Sunday night.
---
Hillside Festival
July 2024
Guelph, Ontario.
As an artistic presenter working in a time of reconciliation and reckoning, Hillside remains committed to offering space and work for artists and arts workers from all races, cultures, and communities, particularly Indigenous, people of colour, LGBTQ2S+, and women whose inclusion will help stitch a richer and more varied cultural fabric.
Set in a beautiful, accessible conservation area with campgrounds on Guelph Lake, the Hillside summer festival is world-renowned as one of Canada's most progressive, environmentally conscious, non-commercial community celebrations. They create a village on Guelph Lake Island that is filled with music, dance, drumming, food, crafts, and more.  The island and the office in Guelph are on the ancestral lands of the Attawandaron people, which, more recently, have become the treaty lands and territory of the Mississaugas of the Credit. People have sung, danced, and broken bread together on this land for thousands of years, so when they say "we live here," we must ask ourselves who "we" is and what "here" means. Acknowledging the importance of land and people, of ownership and entitlement, is an invitation to understanding the connection between land, people, and history and the politics that can give those connections meaning. As DJ NDN noted, "Every Canadian should know what Indigenous words mean and where they come from. For example, what does "Quebec" mean and what language does it come from? What about Ontario? What about Toronto? If you learn the languages of the territory you're on, you'll learn a lot about the history of where you live." Through the art we present, we hope to build a better world by encouraging a multiplicity of perspectives and voices in dialogue and in song.
---
August 2024
---
Fire and Water Music Festival
August 2024
Lac du Bonnet, Manitoba
2023 rates TBA; Children (0-12) FREE, Camping is free.
2020 – Regular Day Pass Adult: $30- $40; Youth $15 – $20; Children (0-12) Free; Seniors $25 – $35
Weekend Pass Adult $100; Youth (13-17) $50; Seniors: $90; Children: Free
https://firenwater.ca/
https://firenwater.ca/camping
---
Rockin' the Fields
August 2024
Lake Minnedosa, Manitoba
Three nights of Rock & Roll in the beautiful Lake Minnedosa at the August long weekend. Adding to the music, RFM provides great onsite vendors, camping opportunities and other activities.
THE GLORIOUS SONS
LOU GRAMM THE ORIGINAL VOICE OF FOREIGNER
SEBASTIAN BACH THE ORIGINAL VOICE OF SKID ROW
THE SHEEPDOGS
ALDO NOVA
JACK RUSSELL'S GREAT WHITE
DEFAULT
TORONTO
KICK AXE
SNAKE OIL
---
Rockin' the Rock
August 2024
Manitoulin Island, Ontario.

Rockin' the Rock is located at Flat Rock Entertainment Centre, 181 Harbour View Road. Off Highway 6 South of Little Current.
Campers can arrive to the main gate (ENTRANCE) as early as Thursday, August 4th at 12:00 NOON. Gates close at 8 p.m.
• Attendees MUST have ticket(s) to be on the festival site
** PLEASE NOTE** RTR will no longer have a tenting area. RV and Trailer spots only. Tents are still welcome but will be mixed into general camping.
---
Fox Mountain Country Music Festival
August 2024
Aylesford, Nova Scotia.
Three days of incredible country music in beautiful Aylesford, Nova Scotia. Fox Mountain Country Music Festival is one of the largest music festivals in Nova Scotia. Featuring country music legends, rising stars, and local acts, this festival has just the right mix! With camping on-site, a platform for dancing, lots of after-hours campsite jam sessions, and food and drink vendors, you have everything you need to make the festival extra fun. Whether for the weekend or just a day,  join the thousands of people who have an unforgettable time at Fox  Mountain!

www.foxmountaincountrymusicfestival.com
---
Boots & Hearts Music Festival
August 2024
Oro-Medonte, Ontario.
Hosted at Burls Creek Event Grounds in Oro Medonte, Boots and Hearts is a weekend long country music festival featuring some of the biggest names in the scene today.  RV sites are approximately 20'x50'  and 30 amp/50amp sites are available.
---
Fergus Scottish Festival
August 2024
Fergus, Ontario.
Tilt your kilt and book your tickets for the 2023 Fergus Scottish Festival & Highland Games!
The Fergus Scottish Festival & Highland Games is an annual three-day event that celebrates local Scottish heritage and features world-renowned talent and entertainment in the beautiful town of Fergus, Ontario. This year's Festival features Heavy Events Competitions, Pipe Band Competitions, Highland Dancers, over 50 Clans & Heritage Village, Whisky Tasting, McKiddie's Centre, Celtic musicians and international vendors featuring Scottish wares and fares!
www.fergusscottishfestival.com
---
Manitoulin Country Fest
August 2024
Little Current, Ontario.
3 days of quality family entertainment.
Located in Little Current, Ontario, this country music festival offers affordable camping on site, a licensed beer garden, and a Kid Zone.
Ample camping but no hook-up services available. All ages, kids tickets available.
---
---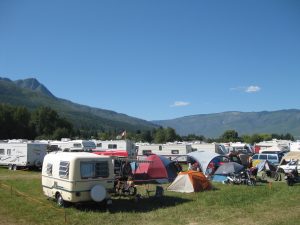 Salmon Arm Roots and Blues Festival
August 2024
Shuswap, BC
Get ready to celebrate together once again this summer! Early bird tickets for the 31st annual ROOTS and BLUES Festival August 17-20, 2023 are now on sale!
ARTIST ANNOUNCEMENT
Make your plans NOW to visit BC this summer to see Sarah McLachlan, Blue Rodeo , Five Alarm Funk, Hawksley Workman, Allison Russell and so many more under the Shuswap sun: August 2024.
Allison Russell | Apollo Suns | Battle of Santiago | Blue Rodeo | Corey Harris | Crystal Shawanda | DJ Shub presents War Club | Five Alarm Funk | Garnetta Cromwell & DaGroovmasters | Hawksley Workman | Jenie Thai | La Dame Blanche | Le Vent du Nord | Lido Pimienta | Melón Jiménez & Lara Wong Flamenco Project | Moontricks | Rick Estrin & The NightCats | Sarah McLachlan | TEKE::TEKE | The Melawmen Collective
It's a weekend meant for making memories: thousands of people chanting the same line of your favourite song in unison, the magic of musicians unwinding and jamming in workshops, and the joy of celebrating world-class music, together.
It's a great way to make family memories this summer!
---
Riverfest Elora
August 2024
Elora, Ontario.
Riverfest Elora is back with another incredible lineup for their lucky number year 13! More than 45 local, national and international acts, from household names to rising stars, will entertain fans of all ages at this wonderful event.
Perched on the edge of a spectacular gorge and nestled along the banks of the Grand River lies the town of the Elora — known as Ontario's most beautiful village.
Riverfest Elora is held in Bissel Park on the banks of the Grand River in Ontario. This festival is the town's celebration of music, arts and culture at its finest. Camping is available at the stunning Elora Gorge Campground so don't forget your tube! Make sure you book your campsite. There is a free shuttle between the campground and the festival.
---
September 2024
Big River Classic Country Festival
September, 2024
Mallorytown, Ontario.
One of the most popular Classic Country Music Festivals in Ontario for three days in September. Enjoy our huge 7200 square foot arena to keep you warm/cool and dry. Advance Weekend Pricing is $149/person plus HST includes three nights camping & 3 days of music. Advance Day Passes are $66.67/person tax included. The Clubhouse is always available for jamming, the pool is heated and there are only flush toilets – no stinking outhouses. Did we mention it's not in farmers field but actually beautiful manicured grounds?! We even have VIP campsites available with 30amp power & water. Call us at 343 264 2468 for more information. Advance Ticket purchase ends the day before the event.
---
September 2024
---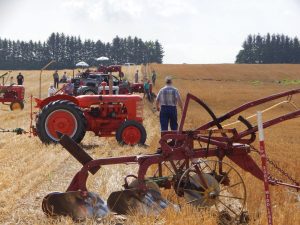 International Plowing Match & Rural Expo
September 2024
Bowling Green, Ontario.

The International Plowing Match and Rural Expo (IPM) is a five-day celebration of agriculture and rural living. There are plowing competitions, a range of activities for people of all ages, numerous opportunities to learn about agriculture, near-constant live entertainment in multiple Match venues, hundreds of vendors and exhibitors (large and small equipment, lifestyle items and much more), a wide variety of food, an RV Park … the list goes on.
www.plowingmatch.org/ipm2023/visitor-info/tickets/www.plowingmatch.org
---
Beer, Beans, Bands & Chili Cook Off
September 2024
Mallorytown, Ontario.
Happy Green Acres Presents their 1st Annual Beer, Beans & Bands Chili Cook Off! First place winner will win a CASH prize of $300!
Sound Production by Sound Sherra Tune Sound, Country Rocks, Crossing Lines, Jessica Lavalle, Mark Bergman and Khloe B.
Advance Tickets are $39/person. Camping from $29/night.
This event is welcome to all campers and non-campers. Get your tickets now so you don't miss out! Advance ticket purchase will end the day before the event.
---